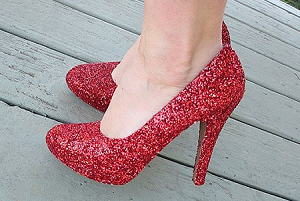 If you are anything like us, you will no doubt have more shoes in your wardrobe than you will ever be able to wear! While some of your plainer pairs may seem redundant next to your fancy Carrie Bradshaw-inspired pieces, glamming up those older pieces could not be easier or more fun to do.
Here are some creative ideas to inject some colour and vibrancy into your shoe collection.
1. Floral fancies
Whether you are heading to a wedding or you just want to pull out all the stops for a fancy event, some pretty floral embellishments will do the trick. All you need is some glue, a floral corsage (you can pick these up in a haberdashery) and a steady hand!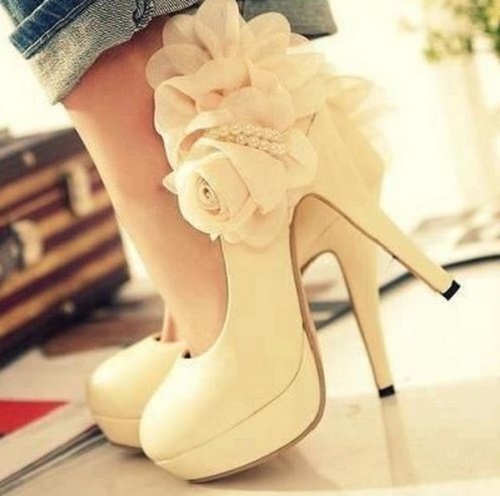 2. Superhero heels
Want your heels to pack a punch? Why not get creative with a comic strip. Simply tear up a colourful old comic and glue on the pieces, creating layers so that the entire shoe reads like a Marvel classic.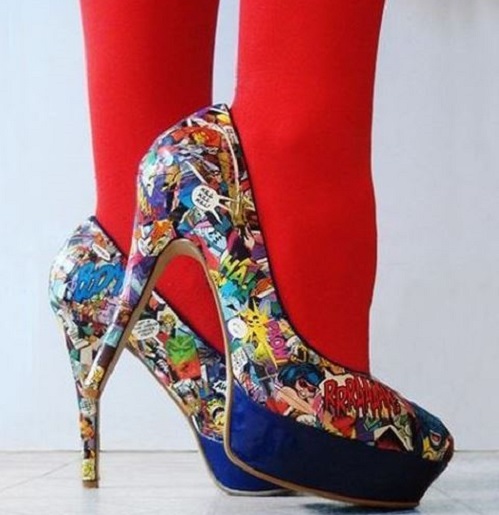 3. Glitter babes
A killer pair of shoes can spice up even the simplest outfit, and you can't get more dramatic or glamorous than glitter heels. These are so simple to create at home – simply take an old pair of heels, brush them with liquid glue, and roll in some glitter. If you're feeling adventurous, create an ombré effect using different colours.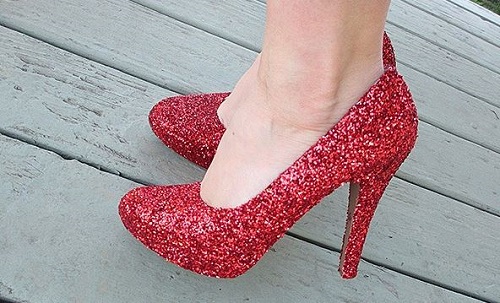 4. Embellished ankles
The ankle-strap look is always a classic, and adding on some embellishments can give them a new-season twist. Simply pick your choice of adornment and secure it with glue or thread.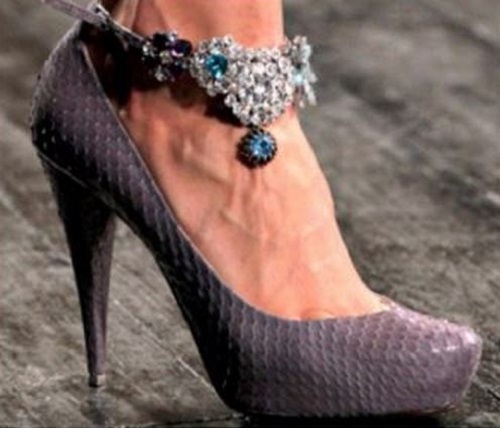 5. Ombré delights
These take minimum effort and time, but will make maximum impact when you step out in your LBD. Simply stuff the insides of your shoe to avoid getting paint inside, set it up on some cardboard, then apply your spray paint in the design of your choice.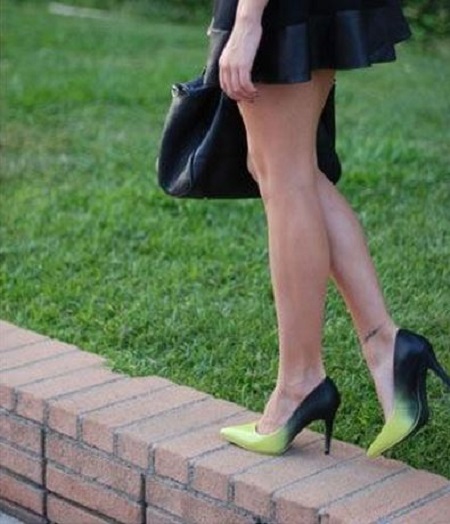 Images via Pinterest