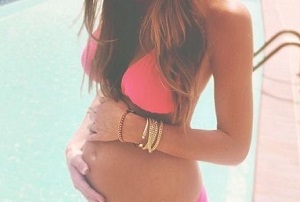 When it comes to this time of the year, you want to be able to cool down while looking after your bump. While there will be days when will you want to show off your bump in a bikini, other times will call for more coverage and support. Here are some ideas of what you should look for in a good, supportive maternity swimsuit.
1. Halter-neck
Whether you opt for a traditional one-piece, a tankini or a bikini, it's important to consider the kind of support it's giving you, as well as the coverage. A halter-neck style is a particularly good choice, as it will give you the support you need around the bust.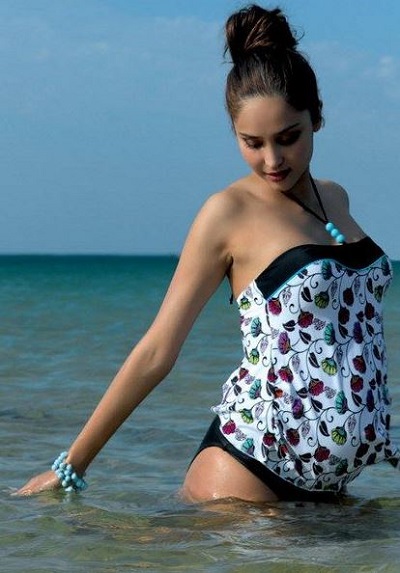 2. Cross-back
If it's all-over support you're looking for, and you want to take the pressure off your neck, a cross-back swimsuit is a great option. Not only will this lift your bust, but it will also support your bump.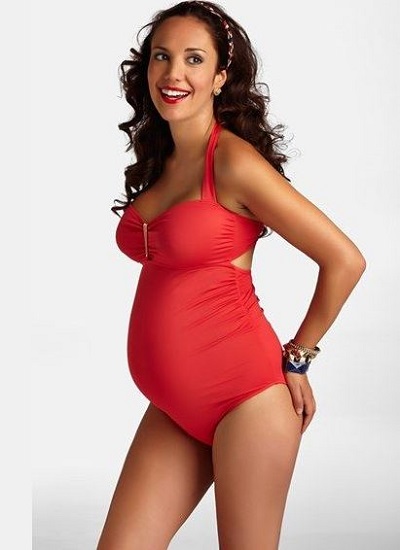 3. Skirting
As your bump grows and your body adapts to carrying your precious bundle of joy, you will start to see changes throughout your body. Some women can feel self-conscious about carrying extra weight around their bottom, thighs and hips, so skirting and frill detail at the end of your swimsuit is a great way to boost your confidence.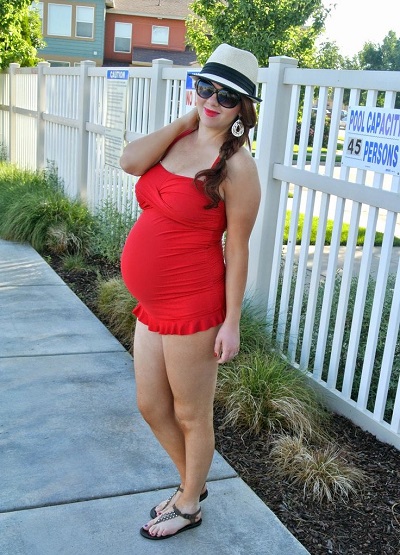 Images via Pinterest