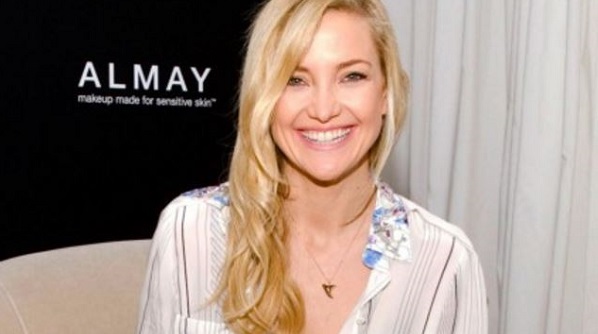 Those mornings when you wake up to find your outfit laid out and ready to slip on are few and far between, and there are certain days when we would love nothing more than to just head out of the door in our pyjamas. This is exactly why we adore spring's sleepwear trend!
Before you go thinking that we're encouraging you to wear your cutest fluffy PJs out on date night, this is not the case! The 'sleepwear' we're talking about here is a range of chic blouses, robes and jumpsuits inspired by our preferred outfit of choice – our pyjamas.
Comfy and relaxed without looking sloppy, this trend is ultra-cool and feminine – plus, it gets the seal of approval from the likes of Cameron Diaz, Kate Hudson and Jessica Alba.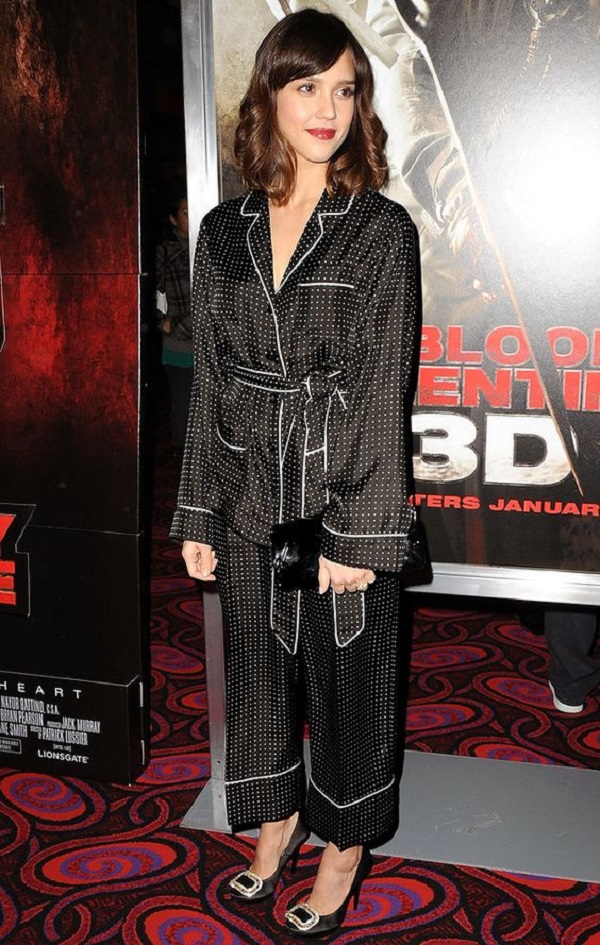 If you need a little inspiration for how to pull off the look, check out our tips below.
1. The 'granddad' look
If you love the sound and look of this trend but you're a little nervous about going all out, may we suggest the 'it' piece of the trend: the pyjama blouse. Reminiscent of your granddad's plain pyjama set, this piece is all about relaxed chicness. Whether you opt for a piped edge and/or oversized lapels, wear your blouse as a neutral piece this season; you can team it with simple trousers or jeans, or get a little experimental with wide-legged trousers.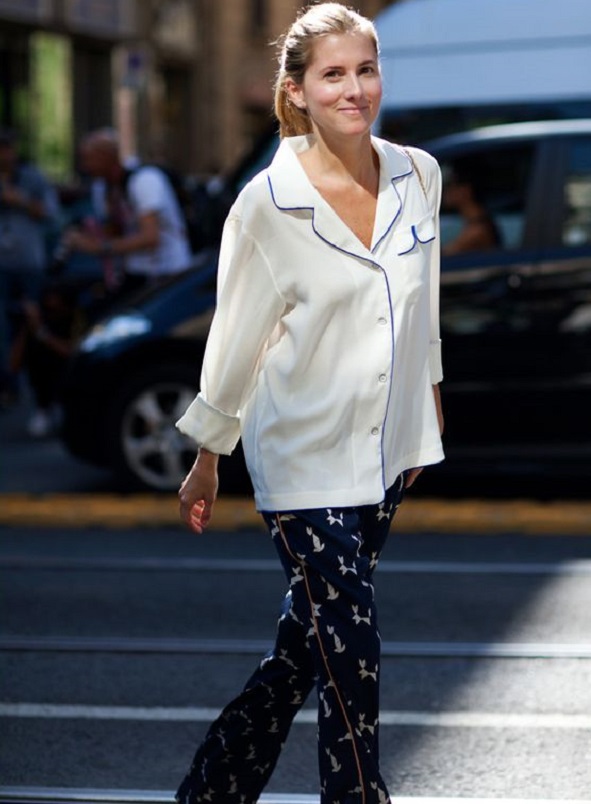 2. The 'sleepsuit'
There is something so effortlessly feminine about this trend, and one of our favourite looks is the suit, completely inspired by your matching flannels! A collared blouse or jacket teamed with a pair of wide-legged or tailored trousers in the same colour and/or print is one of the most striking ways to channel this trend, and it's perfect for an event like a party or even a wedding reception. Again, piped edges, big buttons and lapels all add to the look.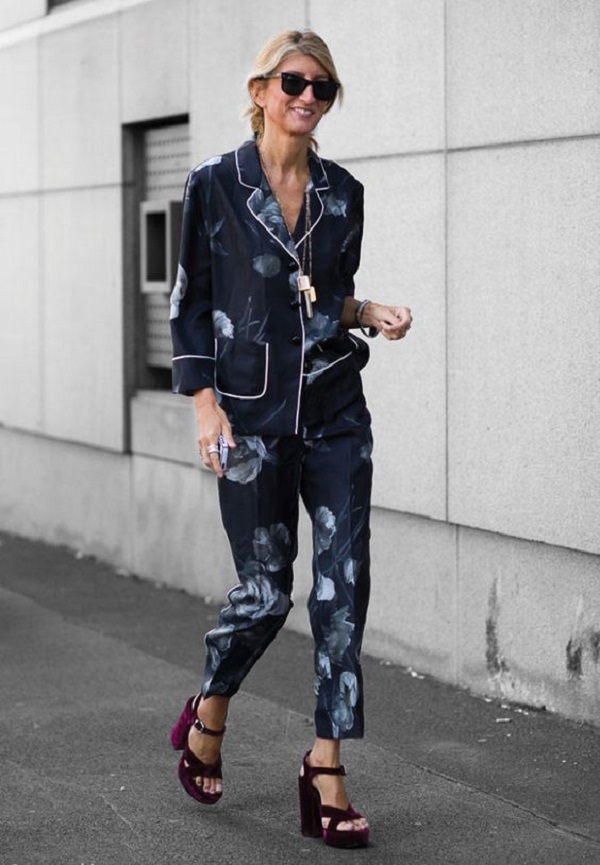 3. The 'onesie'
If you, like us, just love the comfort of a jumpsuit, then why not incorporate the sleepwear trend into your look? Ruffles and chiffon detail give a nod to those delicate Victorian night dresses of yore, while a more structured piece with shoulder-pads and heels will add a touch of drama and glamour to an otherwise relaxed look.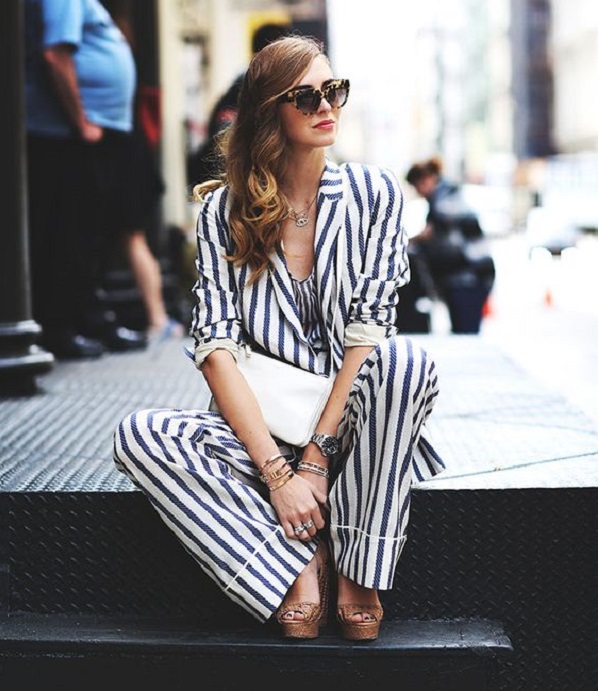 Have fun experimenting with this new trend!
Images via Pinterest