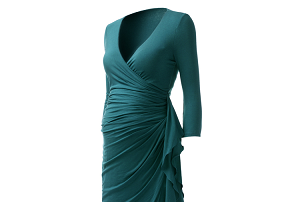 Okay, so you are starting to feel better now than you did in the first three months, and little bump is really starting to grow. In fact, your body will change shape a lot over the next couple of months, and it's important to buy some pieces that will grow with you.
Maternity bra
First, we will chat about your growing bosoms! As we start to spill from our everyday favourite bra, we know it's time to invest in a good maternity bra. This will give you much relief and more comfort throughout the next few months.
Being correctly measured is a must while bra shopping. One maternity bra is perfect to start with - see how you get on, then purchase a second one, and maybe invest in a cotton sleep bra, meaning you then have two essentials in your drawer.
On my last pregnancy, the sleep bra was an absolutely must;
as I went from a normal 32D to a very big 38G, I needed all the support I could get! You can also wear them to pregnancy yoga or Pilates.
Tip: Buy some bust protection cream. This helps protect, smoothen and cool new mama boobs. Mama Mio pregnancy boob tube is rich in vital Omegas, to help lock hydration. It also elasticises and naturally firms, and has antioxidants to
strengthen skin.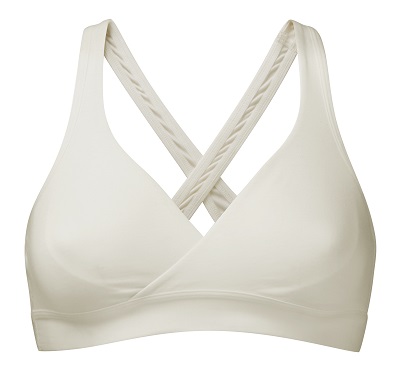 Let's go shopping
Now that bump is getting bigger, it's time to shop for maternity jeans (the best buy for any mum-to-be). There are so many different styles and colours to choose from, so stick to what you would wear non-pregnant. The most important thing to remember is the fabric must be super-soft; this will allow for expansion and, of course, will work with swollen legs at a later stage of pregnancy.
Over-the-bump jeans are best, as they give you support around the tummy area and will be more comfortable than under-the-bump styles.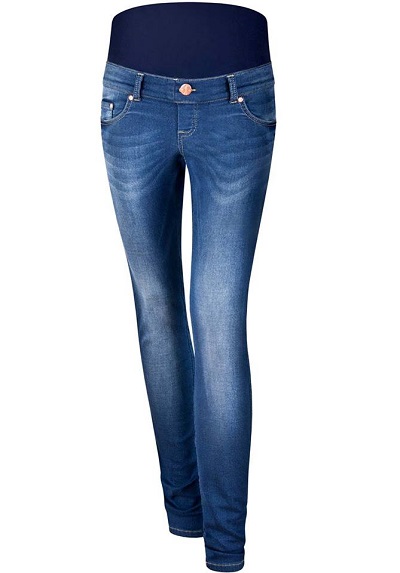 Invest in a couple of wrap dresses; one for daytime and maybe a dressier style for any dinner invites one might receive.
The wrap dress is made to wear from maybe three months until the very end, and is a must have for your wardrobe. A classic wrap dress will softly drape over your bump and works so well with heels or flats - just add simple accessories to complete your look.
We love maternity ruched tops. These sure do solve any dressing dilemmas one might have, as they give you extra room to grow, and look fantastic with a pair of boyfriend jeans and pumps for that weekend appeal. Wear to the office with a tailored skirt and heels to create the perfect professional look.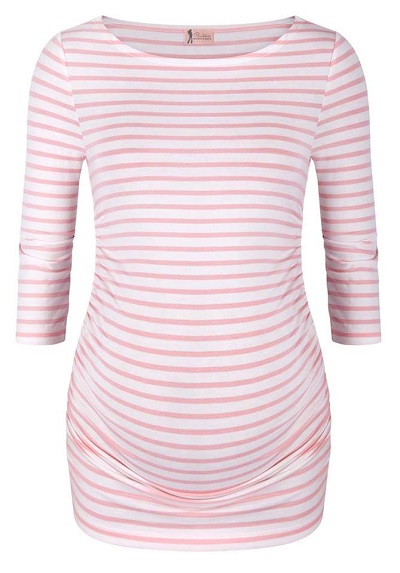 Shop for a white contemporary maternity shirt, with a self-tie belt; this will give you a sharp and flattering silhouette. The great thing about maternity shirts is they look even better as your bump gets bigger. This is perfect for the office when worn simply with your maternity trousers or a skirt, and for a casual look wear it over your maternity leggings.
The key for good maternity shopping is to take time in choosing the correct pieces that suit your style and shape. Bring along someone you feel comfortable with and that will advise you well.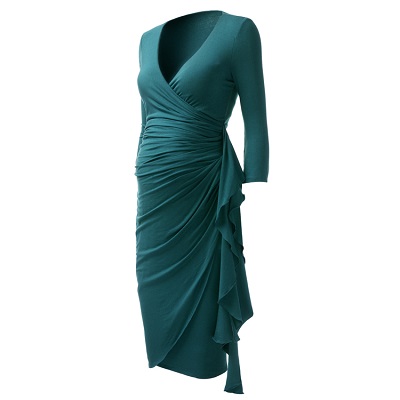 When shopping online, remember to read the size guide well before clicking the buy button. Many good companies are only happy to answer and questions on sizing. A lot of clothing sizes vary depending on what country they are from, so look up as much information possible, so there are no returns and extra costs.
At Stylemama, we offer a free-of-charge styling service and are always happy to guide you while online shopping! You can also avail of a personal appointment here in our south Dublin showroom.
Now you can enjoy shopping for your new baby bump, choosing more fitted styles along the way.
Join us next month for tips on dressing for your third trimester.