Hello summer - you finally arrived!
We can finally chat about our favourite picks this summer in maternity wear, as the sun is out and about the past few days - with, of course, a bit of rain in between.
As most of us know ,while pregnant we can certainly overheat, as our bodies are like central heating - extra warm, which means less layers of clothing in summer. M
ost of my pregnancies were in the hotter seasons, so purchasing just a few dresses was essential, and they were worn day after day during these warmer months.
I absolutely loved dressing up in pregnancy and making the extra effort more so than normal - I guess I was lucky to have more energy while pregnant! But these days, and 15 weeks in and nursing (full time), it's proving hard to look my best.
Samuel is certainly growing fast and looking super cute, too - it's amazing all the smiles and chat he's giving already.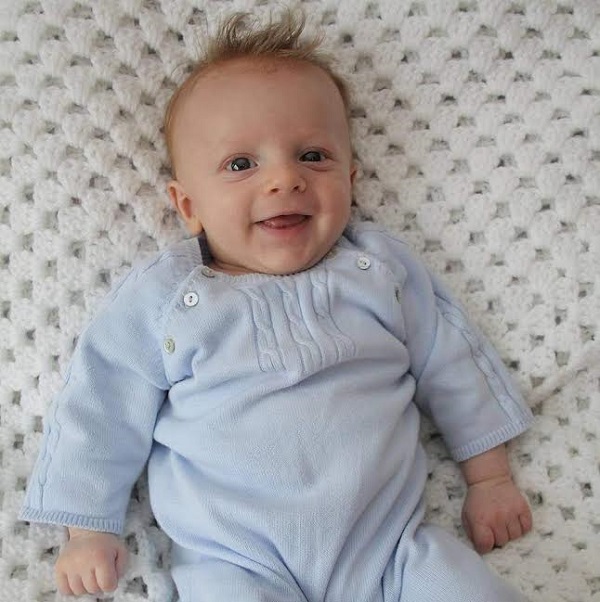 We found some gorgeous dresses that will take you through these hotter days and, of course, maybe you are heading to a barbecue and need something a little dressier.
First, we have a few great little numbers from Boob Wear (made in Sweden), which is one of our very best brands.
The Simone watermelon-coloured striped dress is super-stylish and will take you anywhere; its high-quality fabric gives you comfort and is right on-trend this season. It's made with certified organic cotton, and is
perfect for pregnancy and nursing (known as a double-function garment). The dress r
etails at €79.95 and is available in four different colours from
www.boobdesign.com
.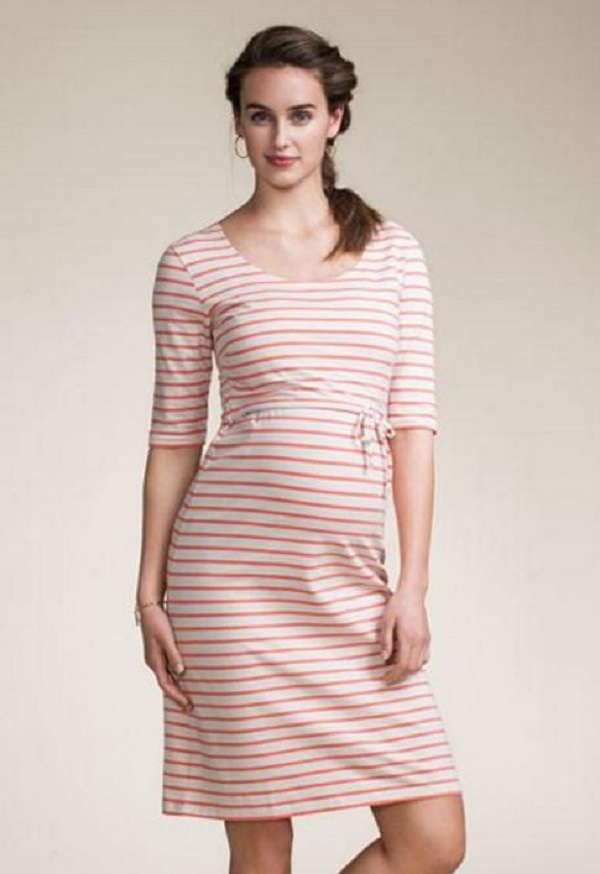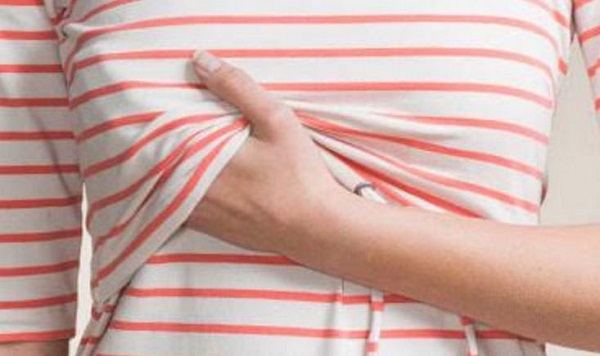 Second, is the Juno dress, again by Boob Wear. We just love this dress, and it's available every year in about four colours.
We just received some in khaki green, and it's just gorgeous on any skin tone. This dress is easy to wear, easy to pack for travelling, and has easy access for nursing, too. It sure ticks all the boxes and it is definitely a dress you will not regret purchasing. Shop this look at
www.stylemama.ie
.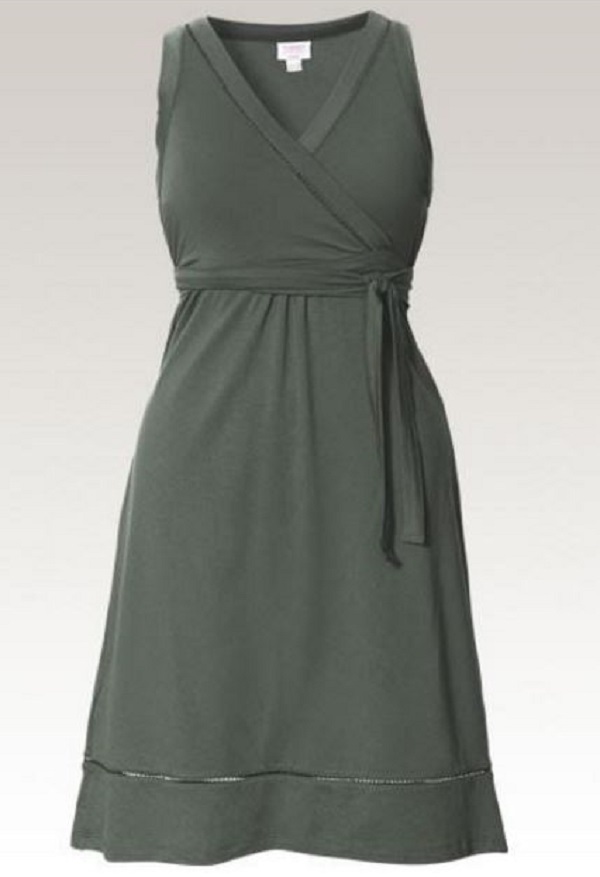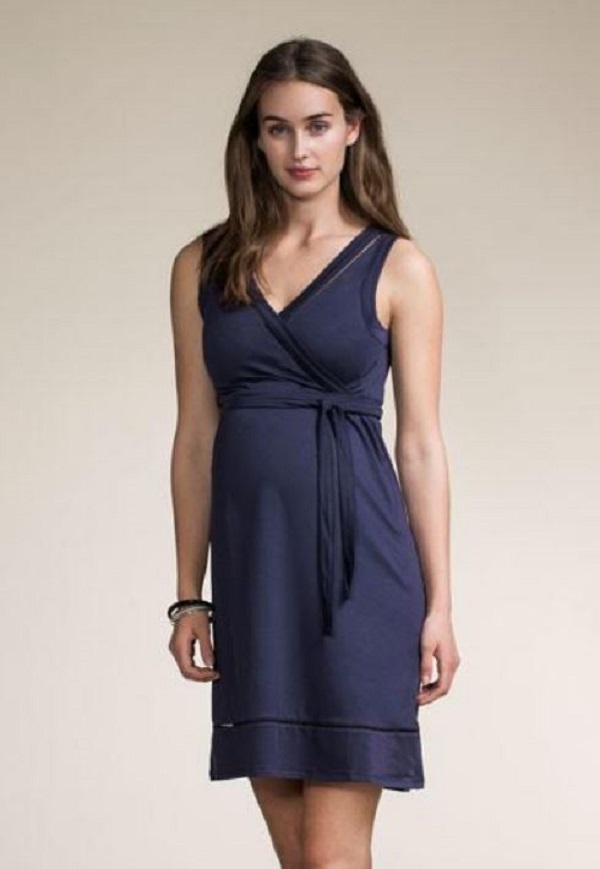 The perfect summer top, which I purchased myself while nursing, is the Sophia top; of course, a look great with a bump, also. The top r
etails at €59.95 and is available in purple, navy and black.
Made from soft Lyocell, t
he top almost feels like silk while you wear it, and it washes really well. The good news is they do a fantastic winter style, too. This is for sure a top seller.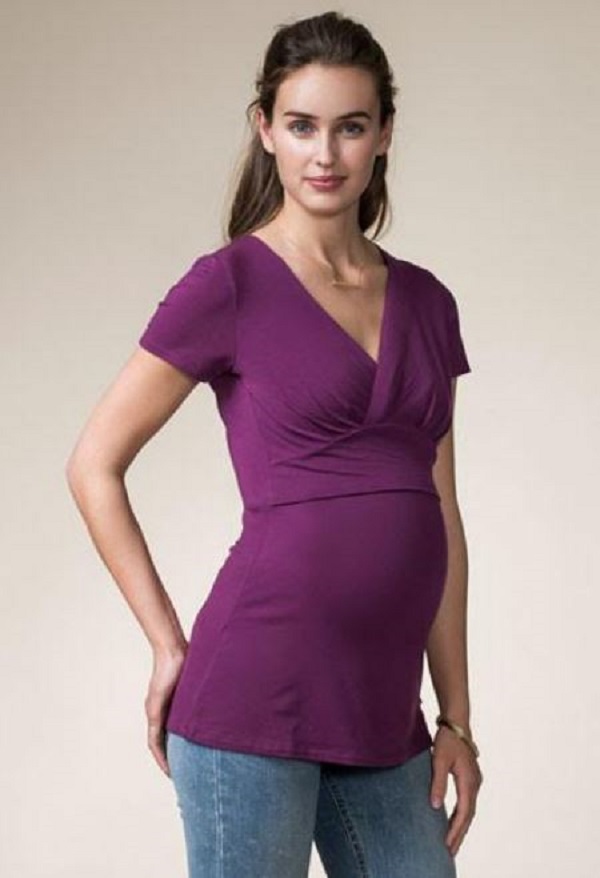 Next, we are going to introduce two dresses from another Irish website, just like ourselves;
www.bumpsnbabies.ie
.
Catherine, the owner, is so lovely; her dresses are a fantastic buy for occasions or that barbecue we mentioned earlier.
Our favourite dresses are by Elpase and are availble online at Bumps and Babies in sizes 8-16.
The very first dress is called the Nectarine Banana Maternity Dress. It's incredibly sexy, which is so allowed while you're pregnant, and its beautiful back detail will turn heads for sure.
Retailing at €79.99, it
is bright in colour and simply perfect for any occasion.
The next dress is by Elpase, again, and it's called the Kawsir Maxi Dress.
What a fabulous print and colour! This kind of pattern won't make you look bigger; in fact, it's very flattering on all shapes and sizes.
What can we say? The perfect summer dress, I am sure you will agree.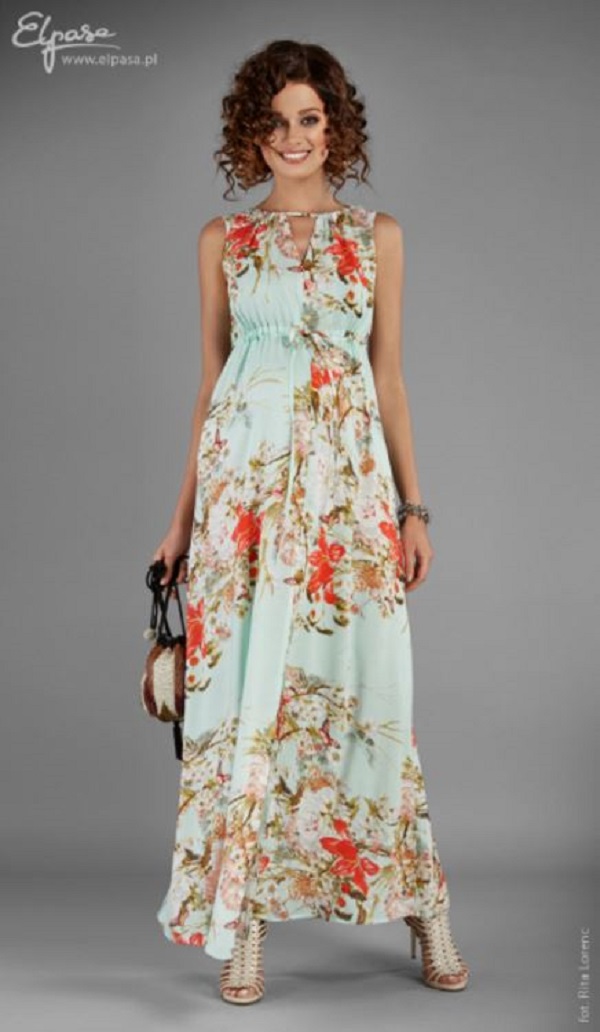 ASOS, for me, is hit and miss with sizing, but they do a lovely range of maternity wear. We found a fabulous dress that we just had to share with you, perfect for that special occasion one might be attending.
The Linear Embellished Maxi Dress by ASOS is available from sizes 6 (UK) to 20 (UK). It r
etails at €119.71 - not bad for such an amazing dress.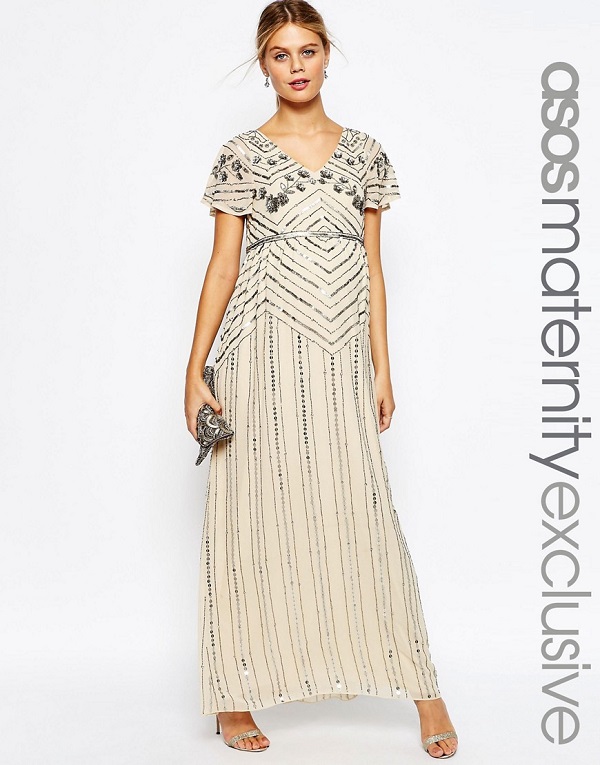 For a very casual look, we have picked a denim mini shirt dress in washed blue. This dress r
etails at €56.34 and is available in sizes 6 (UK) to 18 (UK).
This look is everywhere at the moment, even in non-maternity. It's the kind of dress that never goes out of fashion and looks chic with sandals and sneakers, too.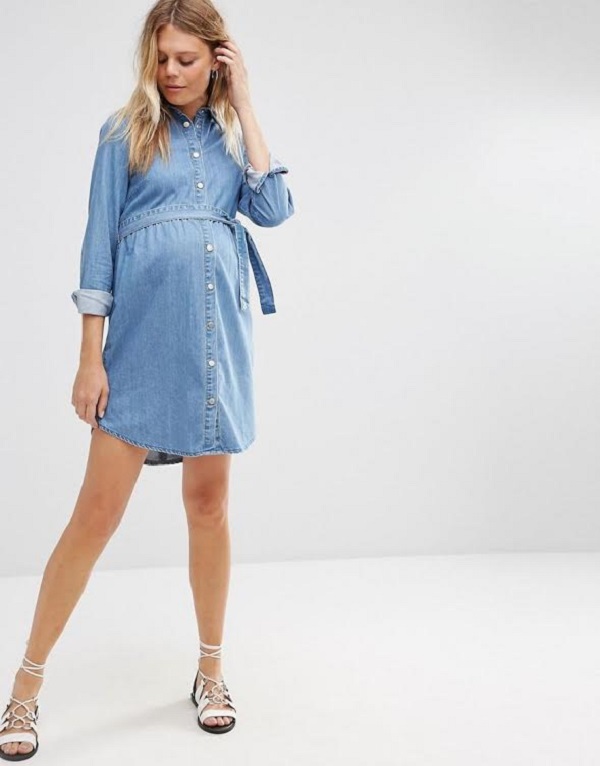 Lucky enough to be heading away on holidays? Then, of course, you will need a maternity swimsuit. We found this gorgeous website called
www.cachecoeurlingerie.com
; it's French, and they stock amazing lingerie for maternity and nursing, specialising in swimwear.
Here is our very favourite one, the Eden swimsuit in fuchsia pink (50+UPF fabric); it r
etails at €69.95.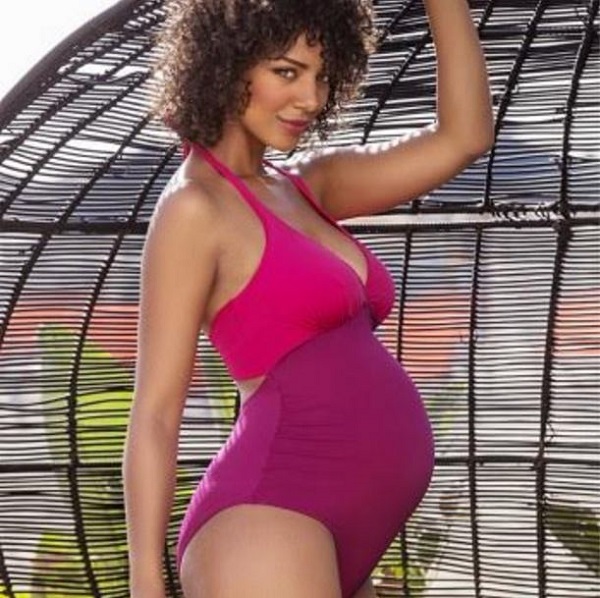 If you prefer to try a swimsuit on, then head to House of Fraser (Dundrum) and you will find a few lovely styles, or shop on line 24/7 at
www.houseoffraser.co.uk
.
Another great buy I would like to mention is a pair of Tom's shoes. I personally love them, and they are perfect to wear all day while pregnant. They r
etail at €45 and come in many colours. The best place to go is Office, as they had the widest range of colours to choose from.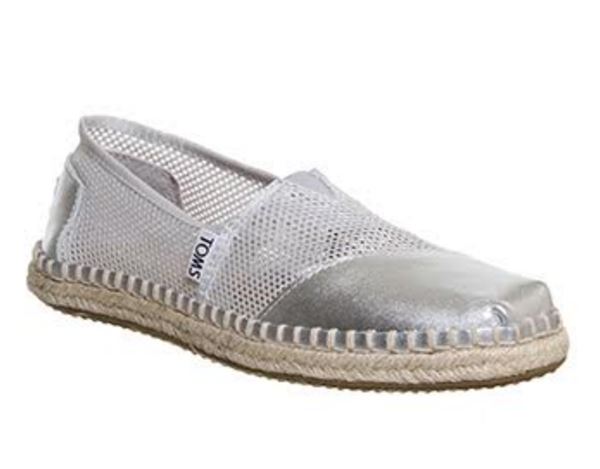 And lastly, we have a pair of white summer maternity jeans! We adore Topshop's over-the-bump Joni jeans - super-soft and super-skinny, meaning they are comfortable and you can pull them on easily. Over-the-bump is a little warmer but has support for your bump. These r
etail at €45 and you can find them on
www.topshop.com
.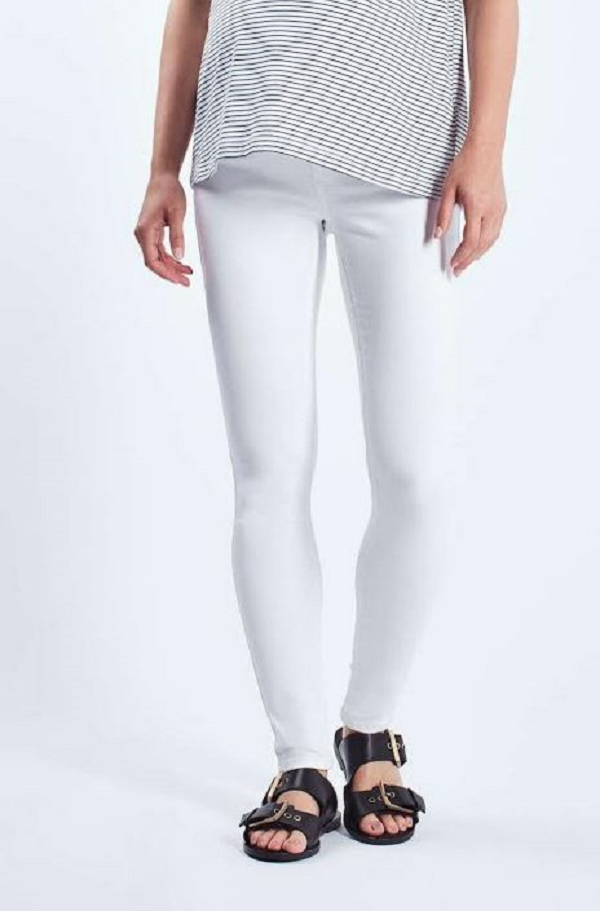 So, that's us for June. We hope that if you decide to purchase any of these great buys you will be only delighted. Keep well, and remember to give yourself lots of TLC.
Take care, and enjoy the sun while it's shining
Gillian x