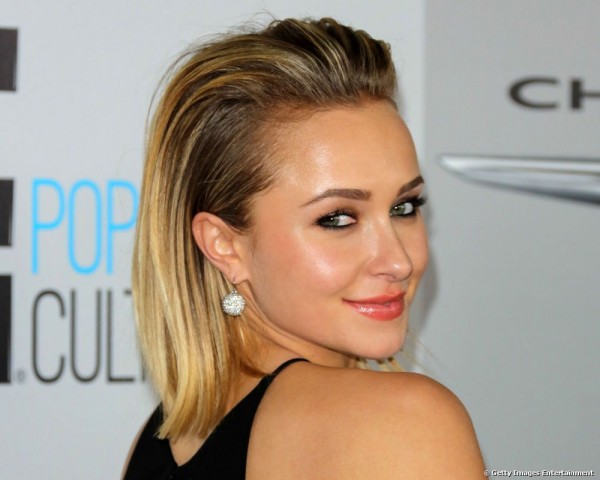 While we adore the messy curl trend here at MummyPages (mostly because it can hide mistakes and mask laziness) sometimes we love nothing more than smooth sleek strands.
While straight hair might sound boring sometimes it can look super chic.
But many of us have been doing it wrong for years.
We've got the basics down but many of us are skipping some pretty crucial steps in our attempts of achieving that perfectly straight mane.
Here's four things we've all been doing wrong.
We're blow-drying all wrong
While waving the hair dryer around our head may seem like the easiest option it causes more hassle in the long run.
Aim your hair dryer downwards to help defend against frizz.
And for that voluminous fringe? Blow dry in the opposite direction to where you part, pin and leave to cool.
Our hair is too dry
No, that is not a typo. There is in actually a time when our hair is too dry to straighten without causing damage.
While straightening our hair when it's too wet causes a whole host of problems and us to wince at that awful sound of sizzling hair, straightening your hair when it's already completely dry can cause your hair to lose even more of its moisture.
It is recommended that you wait till your hair is nearly completely dry but still feels cool to the touch.
We're too heavy handed with product
Many of us tend to spray hairspray on before we even touch our hair with a straightener but that can cause major damage like split ends and even breakage.
Wait till you've finished styling and even then, go lightly. Too much product can add too much liquid back into the hair causing it to revert to its natural texture. And while that may be beautiful, that obviously wasn't the goal when we started this 20-minute task.
It's too hot
While the higher temperature might sound like the recipe for success, usually it's completely unnecessary.
The high heat will also dry out your locks a lot quicker than if you set it to a lower temperature.
But if you refuse to change your routine why not just try it on your fringe which tends to get the most heat damage anyway.
SHARE these top tips.