This summer collect all those HB Ice Cream sticks to make a gorgeous memory frame of your summer holidays.
What you need: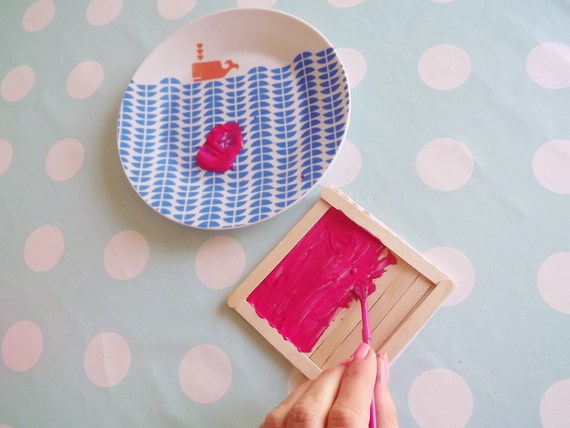 HB Ice Cream Sticks
Craft Glue
White Card
Paint
Paintbrush
Craft Diamonds & Buttons
Pipe Cleaner
Craft Bead
Photograph
How To Make It:
Glue 11 Ice Cream Sticks to a piece of white card vertically to make a square shape.

Then glue four sticks to each side of the square to make the frame.

Leave to dry.

Once dry, paint in the colour of your choice and leave to dry.

Decorate with craft diamonds and buttons.

Get one pipe cleaner and thread craft beads along it and glue it to the back of the frame on either side.

Place a Summer Holiday photograph of your choice inside the frame.