Why not reuse your HB Ice Cream Sticks to make some cute Mini Kites this Summer.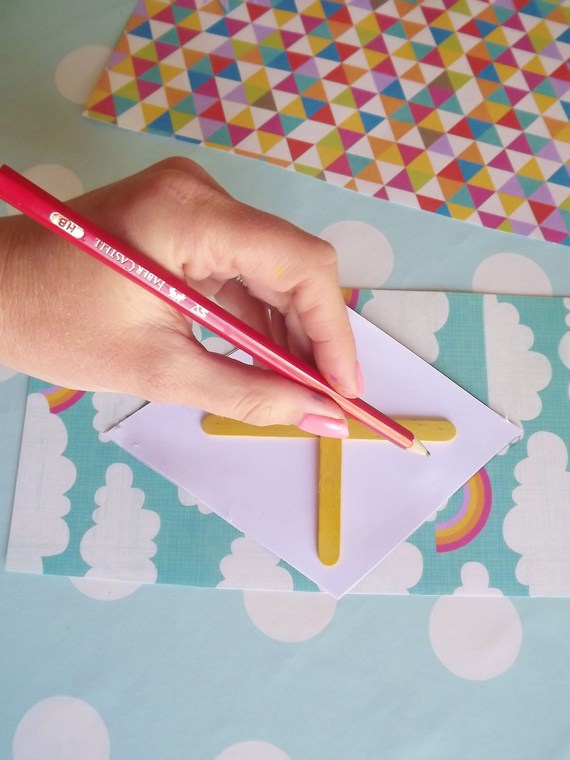 What you need:
Ice Lolly Sticks
Paint
Paint Brush
Patterned Paper
White Card
Scissors
Ruler
String
Stapler
Craft Bows
How to make them:
To start we need to make the structure of the kite. Take two used HB Ice pop sticks and paint them in the colour of your choice. Leave to dry.

Place the two ice lolly sticks onto othe card in an 'x' shape. This will form the centre part of the kite. Glue these in place to the card.

With a ruler and a pencil trace the outline of a kite 'Diamond' shape around the outside of the ice lolly sticks onto the card.

Once you are happy with the shape, cut it out.

Trace the outside of the card onto the patterned paper of your choice.

Staple some string to the bottom of the kite and decorate with craft bows.