Banish those "I'm bored" moments this Summer with these clever Boredom Buster Sticks. Your children can help make them and they can contribute to the ideas to keep them busy over the Summer holidays.
What you need: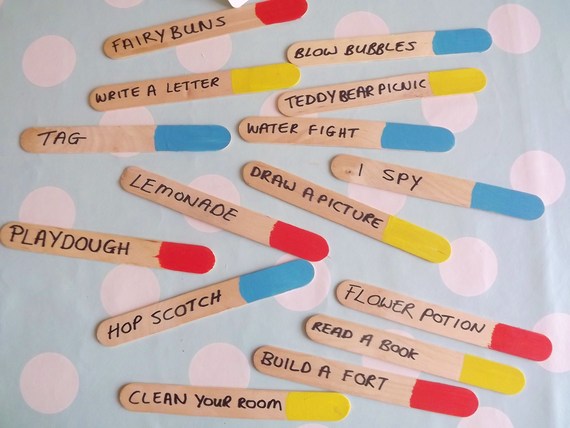 Ice Cream Sticks
Paint
Paintbrush
Jar
Black Marker
Label
String
How to make them: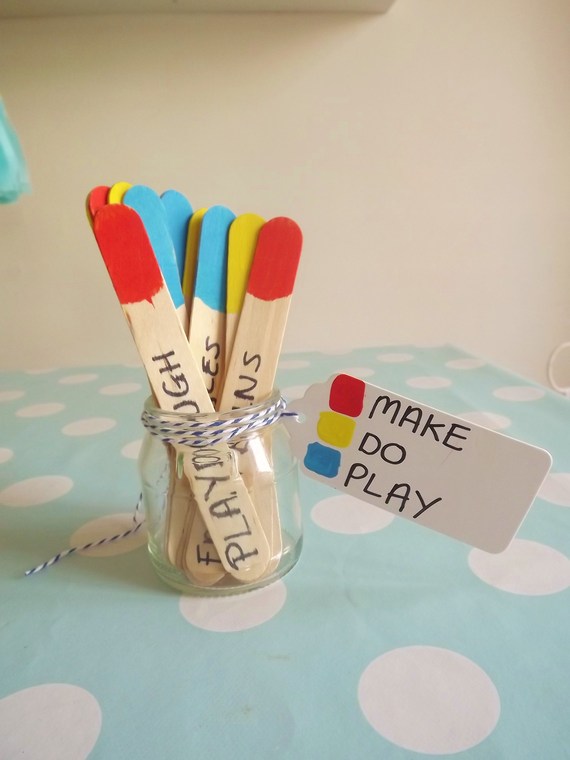 Choose 15 Ice Cream sticks and seperate them into three groups.

Paint the top of each stick within each group the same colour.

I choose the colours Blue(Play), Red (Make) and Yellow (Do) but you can use whatever colours or categories you like.

Leave your sticks to dry.

Think of creative ideas for each category that you and your children would enjoy doing.

Using a black permanent marker write each idea of each stick.

Place in a glass jar and design a label which describes what each colour stands for.