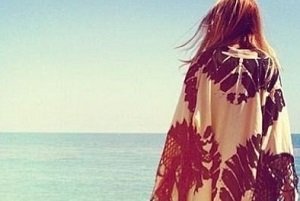 Once your holiday is booked, it's time to start thinking about the next exciting step – planning your summer holiday wardrobe. Cool, comfy and stylish pieces are key, and these essentials will definitely make the process a little easier.
1. Kaftan
We all have those days where we just want to cover up while looking stylish. A kaftan is a great go-to if you don't particularly feel like flaunting your beach body but you still want to catch some rays. A beautiful kaftan is timeless and effortlessly stylish, and you can throw it on over your swimsuit when you want to go for a walk on the beach or take in the local scenery.
2. Sarong
The best thing about a sarong is its versatility – you can wear it around your waist, you can arrange it into a halter-neck dress, you can use it as a substitute for your towel when lying out on the beach or at the pool.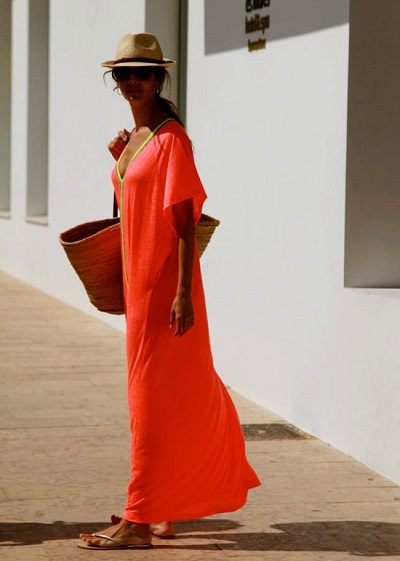 3. Wedges
The last thing you want to do is go lugging half of your high-heel collection across the world for your holiday – they take up too much space, they're wildly impractical and, let's face it, you're probably not going to wear them. The great thing about wedges is that they are not only super-comfy, but they also go with pretty much everything. Invest in a pretty, wear-with-all pair for those nights where you want to up the glam factor.
4. Flattering swimwear
With so many amazing ranges out there to suit every figure and shape, there is no excuse for beach body fear. Invest in some good swimwear that enhances your figure and boosts your confidence – it will be your best friend when you're chilling out poolside.
5. Good sunglasses
The chances are that you will live in your sunglasses while you're away soaking up the sun, so invest in a good, trendy pair. Remember – protection comes first, but that doesn't mean you don't need to embrace a pretty polka dot pattern!
6. Floppy hat
We often look to the icons of the past when it comes to our style staples, and if there is one piece to go mad with and embrace this summer, it's a floppy hat. We guarantee that, as soon as you slip it on with your bejewelled kaftan, you will feel like a million dollars.
7. Linens
Timeless pieces that combine comfort and style are your go-to while away on a sun holiday, which is why linens are your best friend. From trousers to shorts, light tops to flowing skirts, invest in some key pieces to take you from the plane right through to the pool.
8. Oversized white shirt
Picture the situation: you are suffering with a spot of sunburn, and all you have with you are strappy tops and denim shorts. It's at times like these that you need something super-comfy and light to wrap yourself in, and this is where an oversized white shirt will prove really handy.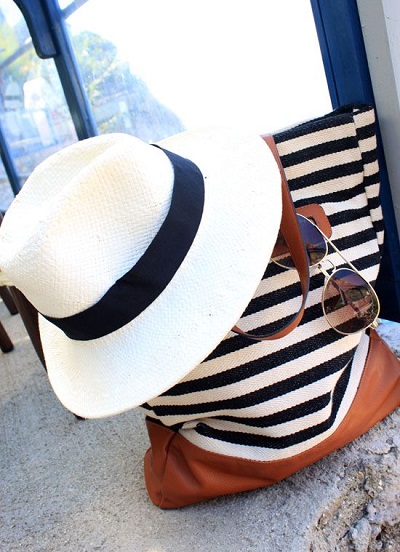 9. Trendy beach bag
Forget your designer totes and cute cross-body bags – a big beach bag is in order when you're carrying everything from magazines and bottles of water to suncream around with you. There are some really beautiful canvas styles out there, so invest in a pretty piece that will also serve its purpose.
10. Comfortable flip-flops
You're going to be walking around in these all day, and possibly in the evening time too, so it's important to make sure that your flip-flops are comfortable. Be practical – while jewel embellishments can look beautiful, are they going to dig into your toes in the heat?
Images via Pinterest