If you are due soon but still have yet to decide on a name for your baby boy or girl why not look to the season for a little inspiration.
The summer is full of colour and fun and a whole host of beautiful names that you can call your little one.
To give you a little inspiration, we have compiled a list of 20 girls and 20 boys' names that would be absolutely perfect.
Girls:
1. Adrianna - French for sea
2. Augusta - meaning magnificent
3. Aurelia - meaning golden
4. Dawn - start of the day
5. Dahlia - a summer flower
6. Coral - the name of a jewel or sea life
7. Summer - the name of a season
8. May - a summer month
9. Solange - meaning angel of the sun
10. Eden - meaning the place of pleasure and delight
11. Genevieve - meaning white wave
12. Pearl - the birthstone for June
13. Haruko - Japanese for sun child
14. Marigold - a flower that blooms all summer long
15. Marina - meaning sea
16. June - summer month; meaning one who is youthful
17. Skye - Scottish place name
18. Poppy - flowers that bloom in May
19. Rose - the flower of June
20. Soleil – the French word for sun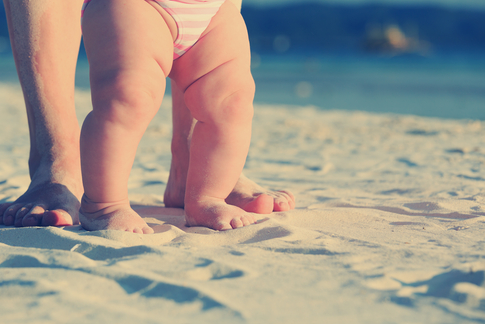 Boys:
1. August – meaning magnificent
2. Bay - Latin word for berry
3. Brett - from Brittany
4. Beckett – meaning bee cottage
5. Bodhi - meaning enlightenment
6. Cain – meaning clear water
7. Cyrus – meaning sun
8. Dax – meaning water
9. Dune – a hill of sand
10. Hefin – Welsh for summer
11. Helios – Apollo's alternate sun god
12. Samson – meaning sun child, little sun
13. Sunny - from the sun
14. Sandy - alternative to sand
15. Kai – meaning sea
16. Nikko – meaning daylight
17. Fisher - meaning fisherman
18. Leland – meaning from the meadowland
19. Julian – meaning the child of July
20. Theros – Greek for summer