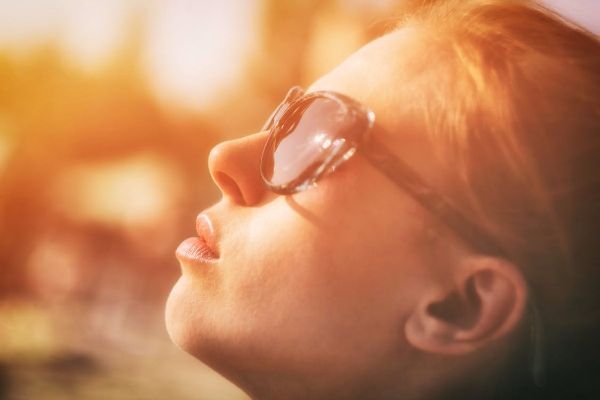 Holiday season is here (well, almost)!
With that in mind, we wanted to help take the pain out of packing, and highlight some of the best SPFs on the market at the moment.
Gone are the days of nipping down to your local supermarket and picking up whatever sunscreen is on sale - SPF has gotten high tech, making it way better for your gorgeous skin.
IMAGE Skincare's PREVENTION + Sports sunscreen spray
This sunscreen spray enriched with plant-derived stem cells is formulated for superior UVA/UVB and Infrared protection during activities and fun in the sun.
Infused with organic ingredients like agave leaf extract, jojoba oil and sweet almond oil, this antioxidant rich spray provides advanced protection against the aging effects of the sun - sounds to good to be true, right?
SHISEIDO WetForce Sports BB Cream
It's sunscreen! It's makeup! It's both - and so much more, we might add. This ingenious new hybrid keeps skin looking undeniably gorgeous and protected, even while you have fun under the sun playing sports and working out.
This super-lightweight formula blends easily into skin and stays put, delivering comfortable natural coverage that camouflages uneven skin texture and tone so you can look your best while you sweat.
Janssen Cosmetics Sun Shield
This face and body sun cream from Janssen Cosmetics has been specially formulated for light-sensitive skin (guilty).
The delightful lotion ensures effective protection against those harmful UVA and UVB rays and also ensuring that UV rays are reflected from the skin to avoid possible damage. Oh, and it also reduces the risk of early aging that can be caused by sun damage, which is music to our ears.
ThisWorks In Transit Skin Defence
This is an award-winning, hard-working protective SPF30 daily moisturiser with anti-oxidants and broad spectrum UVA/UVB protection. This dream cream is enriched with Bio Boost, which is a unique defensive and protective blend of repairing antioxidant plant oils, that have anti-ageing and hydrating properties (our favourite).
These ingredients help to reduce symptoms of sensitive skin such as redness, swelling and itching, whilst evening the skin tone and concealing imperfections in the process.
Clinique Broad Spectrum Sunscreen Face Cream
You just can't go wrong with Clinique, can you? Innovative 'SolarSmart' technology stabilises high-level protection against the aging and burning effects of UVA and UVB rays. The cream triggers a repair that helps prevent signs of aging (YES).
It contains solar-activated antioxidants that help prevent visible damage, while also being gentle enough for sensitive skin.
Now, to book a holiday!