Julie Morris's new cookbook is a culinary revolution: cuisine created from the most nutrient-dense food on earth – superfoods.
An eclectic group of berries, seeds, fruits, roots and vegetables, superfoods have been prized by ancient cultures for thousands of years for their remarkable powers to heal and energise.
Only recently, however, have they come to the forefront in the Western health food community. And for good reason.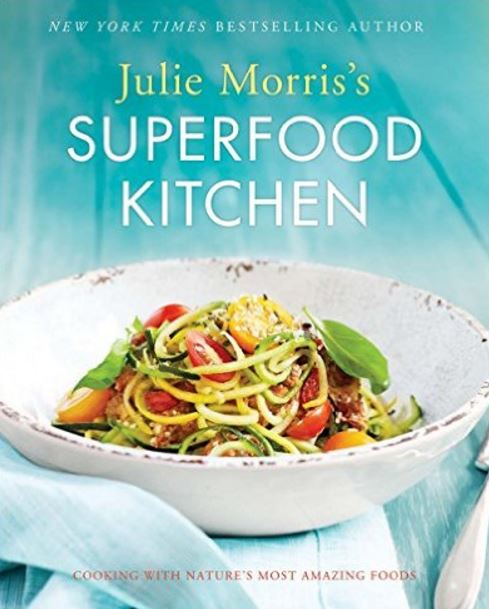 There is an excitement in this food... an energy that you can almost taste from the first bite. Julie Morris's Superfood Kitchen captures this experience with imaginative combinations of flavours, marrying old-world knowledge with modern taste.
Created entirely from plant-based whole foods that nourish the body and respect the earth, the culinary delights contained in these pages are beyond guilt-free. They are totally energising, revitalising and remedial. Even the desserts.
Classic, easy and elegant, Julie's recipes are exquisite.
Published by Sterling Epicure, it is available now.
SHARE with other foodies in your life.