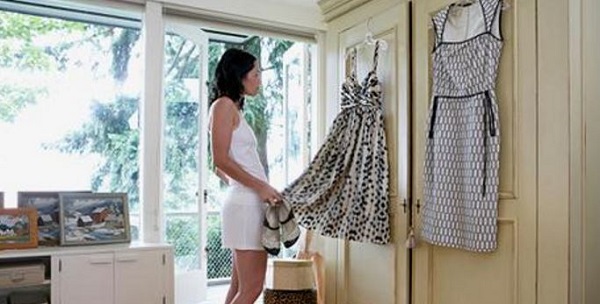 By the time you get in the door in the evening, it's likely that all you can think about after getting the dinner, homework and housework over with is bed. However, new research has shown that an extra few minutes spent selecting tomorrow's outfit could make all the difference.
According to a survey by TK Maxx of over 4,000 people across Europe, over a third (35%) of people put the thrill of someone paying them a compliment ahead of having their work praised, getting a surprise from a loved one, or even getting a bonus at work.
It seems that putting that extra bit of effort into what we wear boosts our feel-good factor, with 'favourite outfits' in particular having a significant impact on our overall mood and self-esteem.
While a whopping 62% of people admitted to feeling more confident when they wore their favourite outfit, almost half (46%) also felt more positive in their outlook.
Commenting on the findings, Senior Vice-President of TK Maxx Deborah Dolce said: "For many of us, our sense of style is an extension of ourselves and our unique personality, so it's no wonder that when we dress in a way that makes us look great, it makes us feel great too."