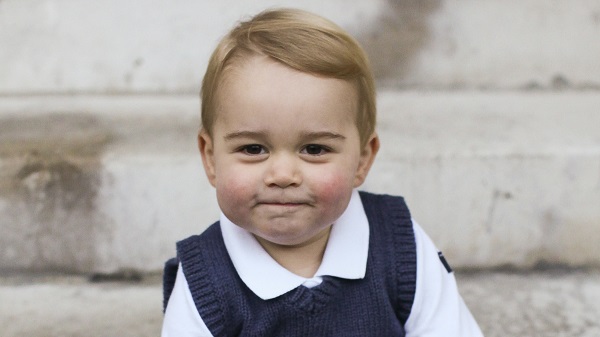 When we share stories reporting on the most popular names of the year from different countries, many of our readers express relief and satisfaction to find out that their unique choice has not made the list. We can imagine that pretty much everyone would like to get a look in at this particular list, however!
As part of National Smile Month, the Oral Health Foundation in the UK carried out a survey to discover which baby names are most likely to bring a smile to people's faces – and the results are really interesting.
After questioning just over 2,000 people, the researchers determined that 'George' and 'Emily' are the names most likely to make someone happy.
Now, while every case is unique, we would imagine that a certain little prince has something to do with the winning boy's name, anyway!
On the other end of the scale, 'David' and 'June' were listed as the names least likely to make people smile – but we think they're both beautiful names, so we're not going to pay much heed to that compilation!
Here is the complete top 10 list of names found to bring a smile to people's faces:
| | |
| --- | --- |
| Girls | Boys |
| 1. Emily | 1. George |
| 2. Molly | 2. Dave |
| 3. Sarah | 3. James |
| 4. Lucy | 4. Steve |
| 5. Lily | 5. Andrew |
SHARE with a friend whose name is on the 'happy' list – it will make their day.