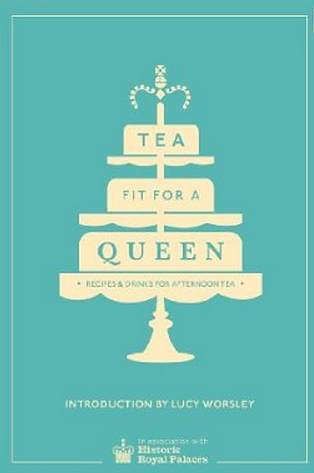 If you love afternoon tea, you are sure to love Tea Fit for a Queen which showcases recipes that have stood the test of time.
There are over 40 historical recipes in the charming little book that will make sure your afternoon tea party is both tasty and delicious. Recipes include delicate finger sandwiches, rose and almond cake, blood velvet cake, date and walnut tea bread, iced tea, summer berry curd and the classic Queen Victoria sponge cake.
Not only will you be able to whip up some of the tastiest tea time treats, you will also learn interesting tidbits about the Royals and their connection to the history of tea such as why jam pennies were Queen Elizabeth II's favourite treat and how mead cake came to be served during Henry VIII's reign. Did you know that one of the first projects Henry VIII embarked on when he first took over Hampton Court Palace was to increase the size of the palace kitchens.
The tradition of afternoon tea started in royal Britain and this gorgeous handy sized recipe book contains delicious tea recipes and fascinating historical anecdotes about Kensington Palace, Hampton Court Palace, Kew Palace, Banqueting House and the Tower of London.
Written in association with Historic Royal Palaces with an introduction by Lucy Worsley, you will be taken on a journey of historical foodie heaven.
Every daughter is a princess and every son is a prince so every mother is a queen, and this charming collection of recipes brings you tea fit for a queen.