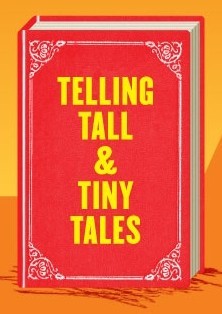 Ireland is a nation famous for its great writers and poets. To celebrate this wonderful part of Irish culture, The Ark, A Cultural Centre for Children, is shining the spotlight on books, words and illustrations this Easter. They are hosing 'Telling Tall & Tiny Tales' events from April 3rd – 29th. Children from the ages of 2 -12 can write their own stories on magnetic boards with words and pictures, contribute to an ever-growing group story or take part in a Detective Comic Book Workshop or Build A Book Workshop.
If children are looking for inspiration, they can visit the intimate theatre space of The Ark and watch a short DVD of talented storytellers reading from children's books. They can also study the stunning art-work from books on other floors of the building which have been put on display.
There will be special storytelling events marking the 100th anniversary of the sinking of the Titanic taking place on April 14th. These sessions are suitable for all the family, using children's books to discover myths and mysteries surrounding the famous ship.
Tickets to the Telling Tall & Tiny Tales experience are €3. Tickets for workshops and special event are €10.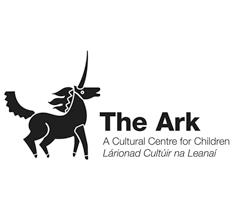 Workshop details
Detective Comic Book Workshop
With author/graphic novelist Alan Nolan
Saturday, 7th April
12-1.30pm (Ages 5-7)
3-4.30pm (Ages 8-12)
In this exciting workshop, learn the tricks of writing a detective book in pictures and words.
Build a Book Workshop
With author/illustrator Marie-Louise Fitzpatrick
Saturday 21st April and Saturday 28th April
10.30 -11.30am (Ages 2-4)
12-1.30pm (Ages 5-7)
3-4.30pm (Ages 8-12)
This fun workshop combines creative writing and crafts, where you will get a chance to make your own tiny books and help pass on the joy of reading and writing.
The Tale of the Titanic
Saturday, 14th April
3-4pm Suitable for all the family
To mark the centenary of the sinking of the Titanic, this special event uses children's books to explore stories surrounding the famous ocean liner. The Ark would like to thank 'Titanic Belfast' for their kind assistance on this event.
www.titanicbelfast.com