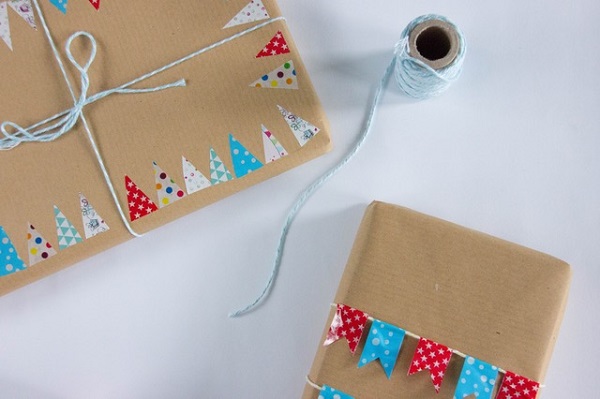 With Mother's Day only around the corner, it's likely that we'll be receiving sweet drawings and greetings cards from our little ones.
While we love to receive these gorgeous little tokens from our children however, it's just as important to mark the day for the woman who brought us into the world.
Whether your mother loves to pamper herself, relax, or beautify; you'll find something special for her in our gift guide below.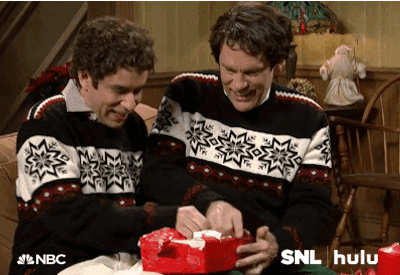 Pamper her
Every mum deserves to be pampered on Mother's day, and these delicious, luxurious treats will make R&R time even more special.
Clockwise, from left: Grapefruit & Geranium Hand Cream, €23; Saffron Patchouli & Oud Candle, €22; Lemon Verbena & Bergamot Candle, €22; all available from www.brookeandshoals.ie.
Mind, body, soul
Yes, every mum loves a good beauty product, but our minds, bodies and souls also need a little extra nourishing every now and then. From yoga and journaling to mindfulness, these gifts will soothe her soul.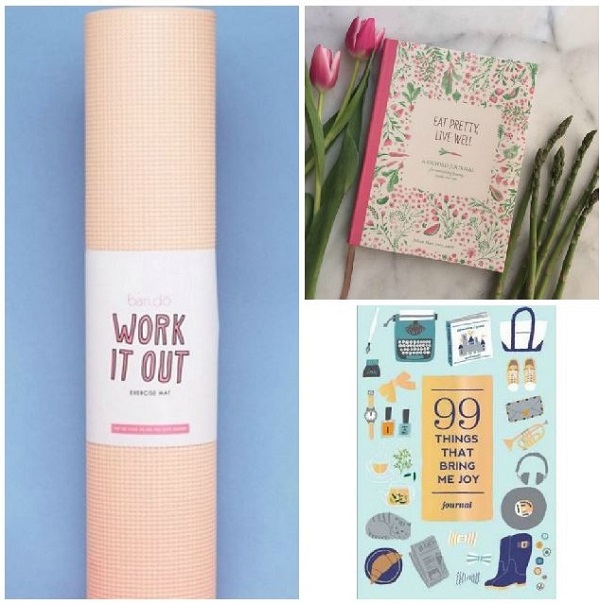 Clockwise, from left: Ban.Do Yoga Mat, ASOS, €37.33; Eat Pretty, Live Well: A Guided Journal for Nourishing Beauty, Inside and Out, Amazon, €14.98; 99 Things That Bring Me Joy, Amazon, €11.50.
A touch of glam
The greatest compliment a person can pay us is that we have our mother's 'eye'; sharing her penchant for the beautiful and the glamorous. Whether your mum is most proud of her wardrobe or her home, here are some stylish gifts for consideration.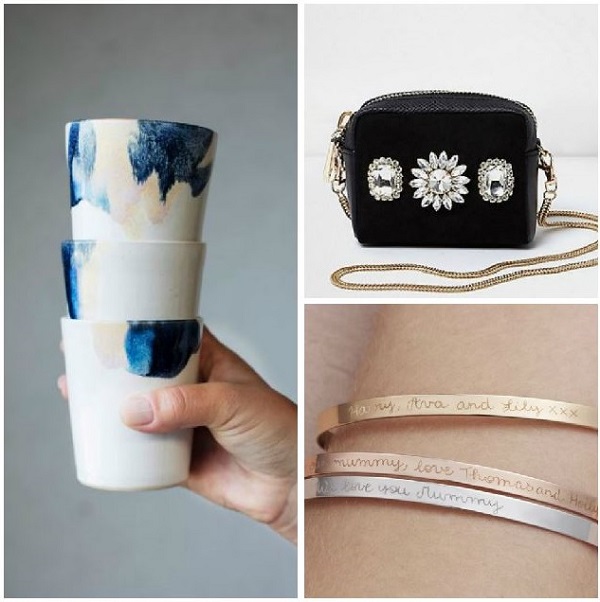 Clockwise, from left: Ceramic Beaker, created + found, €16; Black Diamante Mini Cross Body Chain Bag, River Island, €30; Personalised Flat Bangle by Merci Maman, Not On The High Street, €46.74