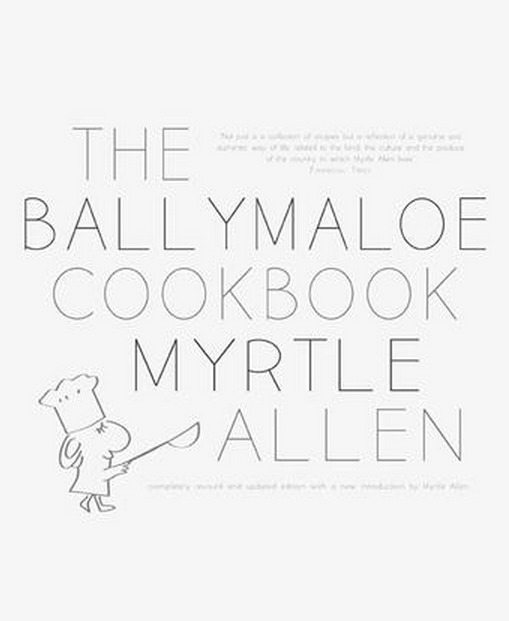 Last year, Myrtle Allen turned 90 and also saw fifty years since she first opened her award winning Ballymaloe Restaurant in East Cork. To celebrate, Gill & Macmillan have revised and updated her classic recipe collection, The Ballymaloe Cookbook.
Now with a modern design and updated new recipes, it remains current, fresh and accessible. With mouthwatering images and easy-to-read steps, this is a must-have cookbook for every person who considers themselves a bit of a foodie. From chilled beetroot soup to crêpe suzette, there is definitely a recipe in here for everyone.
When Myrtle opened The Ballymaloe Restaurant in 1964, writing menus every day based on what seasonal food was available from her farm and what fresh fish came from the boats in Ballycotton, it quickly became the catalyst for our great Irish food movement.
Over the years, the restaurant at Ballymaloe House has won hundreds of accolades, including a prestigious Michelin star. In 1977, Myrtle was convinced to write own her best recipes in the first edition of The Ballymaloe Cookbook, allowing budding chefs and enthusiastic cooks to learn the secrets of her craft.
The cookbook went on to become a classic and the recipes are still used by all chefs working in the Ballymaloe kitchen to this day.