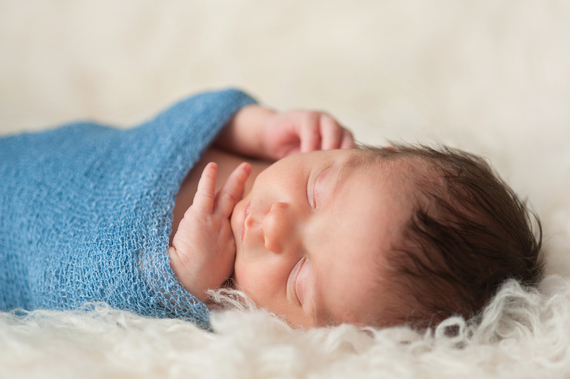 If you've just brought your newborn home and they're finding it difficult to sleep, you may have come across the ancient practice of 'swaddling' in one of your many frantic Google searches – but what is it exactly?
'Swaddling' is a method of wrapping you newborn baby in a way that recreates the safe environment of the womb. It has been used for thousands of years, though that's not to say there aren't risks, as well as benefits. Here we will outline both so that you can make an informed decision.
Benefits:
Helping to calm their nervous system
Helping them to sleep for longer
Helps to retain their body heat
Risks:
It is advised that you should never swaddle a baby older than two months, as at this age they will start trying to roll over. It's important that they stay on their back as if they roll over, they won't be able to roll back again.
Swaddling may also make it harder for your baby to wake up, as they are so relaxed.
You have to be sure that you don't wrap their hips too tightly as they might develop problems later on.
They can overheat when swaddled, just as you would if you were wrapped up tightly all night long.
It's important to be aware that there is research saying that swaddling both increases and decreases the risk of SIDS (Sudden Infant Death Syndrome) in babies. The research is still inconclusive, but if you want to try it even for your little one's afternoon nap, here is a video demonstrating exactly how to swaddle a baby – it takes a bit of getting used to.