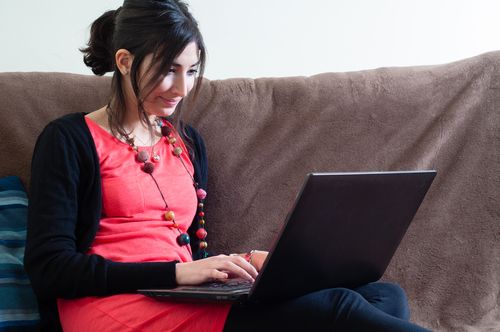 While it's great to discuss the best cuts with your local butcher and feel the ripeness of fruits at local markets, online grocery shopping is a great resource for busy mums.
Here are some of the benefits to embracing online shopping.
More time - less time waiting in a line.
Meal Planners integrate very well with online shopping.
Reduced waste - less temptation to overspend and purchase Buy One Get One Free deals.
Freedom to shop when you want and works with your schedule.
More informative - products have clearly displayed nutritional value, it is easier to find specific food and there are often ideas on dishes that go together.
Convenient. The website usually saves your information for next week, so you'll never forget the name of the ingredient that transformed your moussaka.
So how do you go about grocery shopping online?
Make a shopping list and stick to it.
Check delivery times and dates before shopping. Most grocery online stores need 24 hour notice.
Do a final check of groceries before adding your credit card details.
Make sure to be at home at the designated delivery time.
Check the quality of the fresh food being delivered. If you are not happy ask the delivery personnel to return them to the store – a refund will be issued within a few days.
Sometimes your local store doesn't have all the ingredients you want so they will propose substitutes. You do not need to accept these substitutes. A refund is automatically provided via the original credit card details.