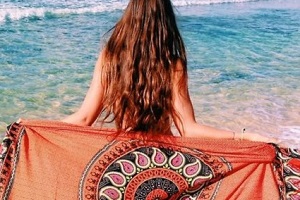 Now that the sun is out, and the holidays are getting closer and closer, it's time to start planning our beach and poolside looks. The very thought of stripping down and flashing the flesh is terrifying for many of us, but the good news is that cover-ups are not only eternally stylish, but they are this season's must-have; here are some options.
1. The Kaftan
The kaftan is probably the most versatile piece you can invest in this summer. Not only can you throw it on over your swimsuit when you want some all-over coverage; but it is a great and lightweight option for wandering around the house or the pool in, as well as serving as a great sun-dress substitute when you're taking in the local sights.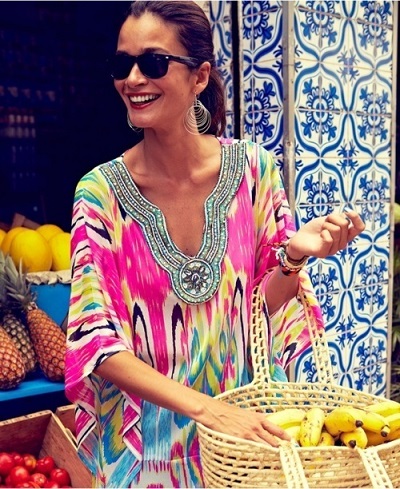 2. The Sarong
This is the perfect option for ladies who want some coverage on their stomach, bottom and thighs. Tying a sarong in a knot around your waist or hips will draw attention away from any 'problem' areas that may irk your confidence. Opting for a larger sarong offers the bonus option of transforming it into a light and airy halter-neck that you can wrap around your body.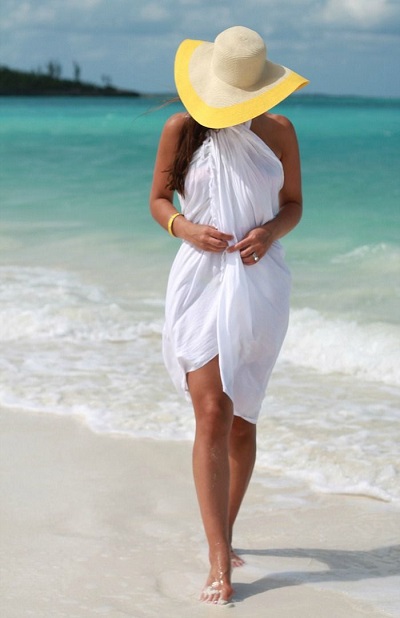 3. The Kimono
If you're looking for a little more freedom, a lightweight kimono is a great option. This is a really handy and versatile piece to pack into your beach bag – as well as providing coverage to your arms and stomach, it is also lightweight enough to be easily slipped on and off before heading into the water.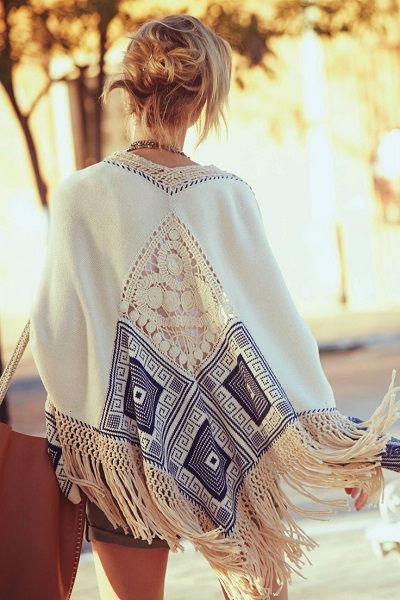 Images via Pinterest