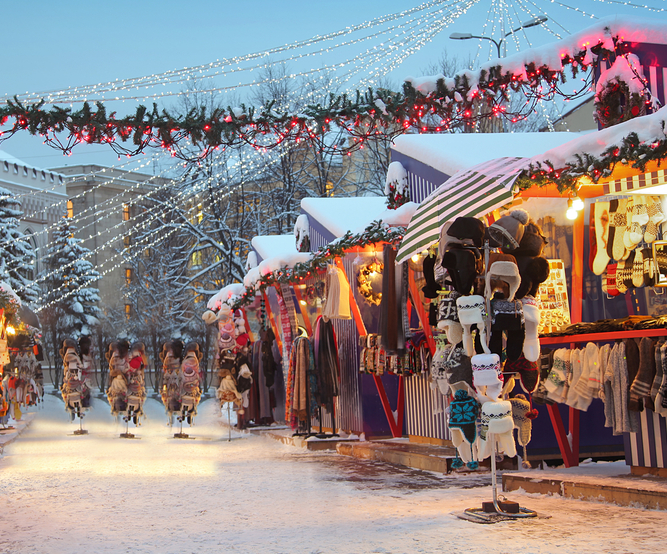 While it might feel like the festive season is a long way away, it is definitely one of those things that creep up on us, often appearing in the blink of an eye.
And if you plan on immersing yourself in all that Christmas has to offer by heading to one of the famed markets across the continent, it's time to start planning. Most of these markets begin in November and the later you leave to book the more expensive it becomes.
If you are struggling to make your decision, here are eight pretty great places to visit.
1. Berlin, Germany
Berlin is home to over 60 different markets starting with Alexanderplatz Christmas Market and Charlottenburg Palace opening on Monday, 23rd November. All are free of charge and you will be treated to a number of stalls selling various items like jewellery, paintings, crafts, decorations and lots and lots of food.
2. Krakow, Poland
Running from Saturday, 27th November until Saturday, 26th December, the Krakow Christmas market is the place for a truly authentic festive trip. Horse drawn carts will line the streets and there will be enough food and drink to keep you happy and warm for the entire trip!
3. Bath, UK
Taking place in the centre of the city, the Bath Christmas Market starts on Thursday, 26th November and will run until Sunday, 13th December. Over the 18 days, 170 wooden stalls will adorn the festive street and you are guaranteed to pick up a bargain or a luxury, unique gift for a loved one.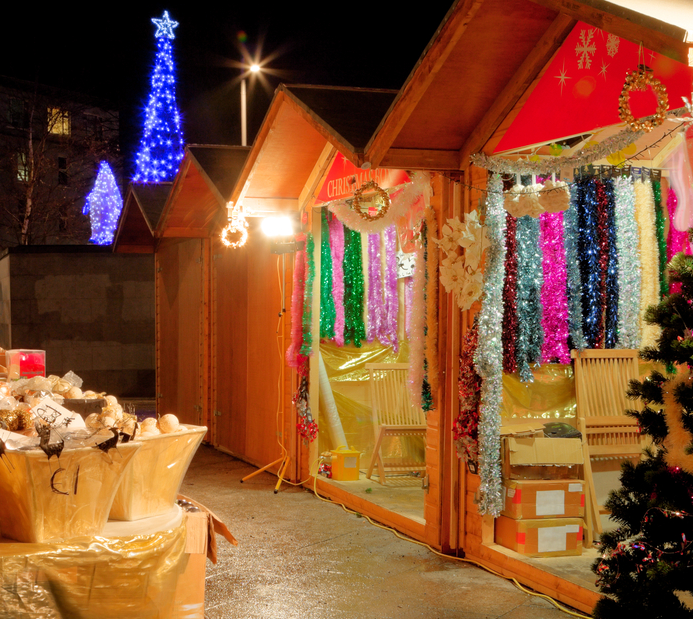 4. Copenhagen, Denmark
Located at Tivoli Gardens, the Hans Christian Anderson Christmas fair, running from Saturday, 14th November until Sunday, 3rd January you'll feel like you just stepped into a fairytale as soon as you arrive.
5. Brussels, Belgium
Not too far from home, Brussels Christmas market, Brussels Winter Wonders, opens from Friday, 27th November until Sunday, 3rd January. Not just for buying pressies, the festival also has live animations and plenty of fun for the whole family.
6. Lille, France
Running from Wednesday, 18th November until Wednesday, 30th December, this little market will has plenty of food stalls, decorations, arts and crafts and the impressive Ferris Wheel located on the main square.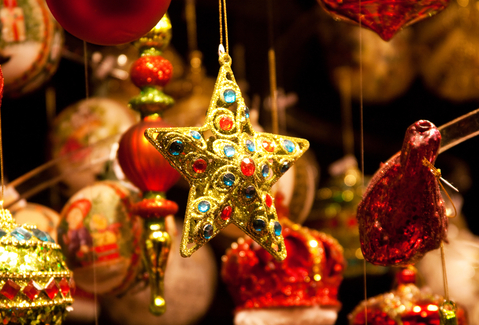 7. Gothenburg, Sweden
Starting on Friday, 20th November until Wednesday, 30th December this will be one festive trip you'll remember forever! While it might be one of the more expensive locations with 3km of lights it is definitely worth it.
8. Vienna, Austria
Christmas markets have been running here since 1296 and to this day are seeped in tradition and history. Running from Friday, 13th November until Saturday, 26th December, this is a popular one so get booking if you want to go here.