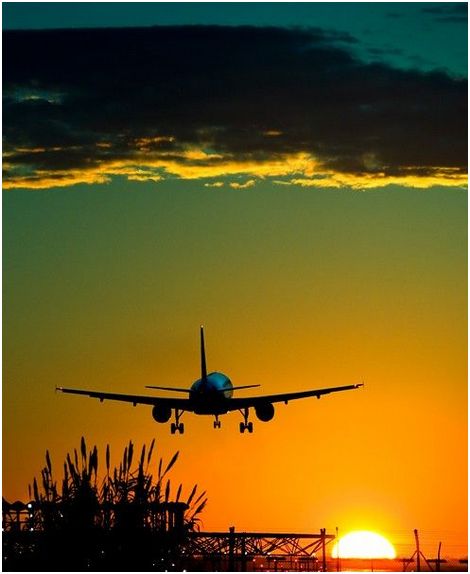 We all like to start off our holiday on the best foot, by getting a good bargain on our fllights.
It seems like there are endless theories on the best day to book flights, and it's hard to know which one to follow.
Here are some of the most popular ones taken from travel experts, various studies and ordinary holiday-goers.
Buy flights at 3pm on Tuesday
This theory is based on the understanding that airlines tend to launch their sales on Monday, and other airlines jump in to stay competitive, resulting in a price match and discounted tickets by Tuesday 3pm EDT. This specific time on a Tuesday was advised by Rick Seaney, the CEO of FareCompare, who has studied flight fluctuations for years. However, this advice is a few years old, so it's uncertain whether it still applies today.
Buy flights at 1am on Wednesday
Another popular theory is to buy your flights at 1 am on Wednesday. Depending on your airline, it should be an hour after midnight in the area that the airline is based in. The reason is that a lot of low airfares are seen on Sunday and Monday nights, and if they are not all bought up, they return to the market on Wednesday. However, this trick has a catch: you can't book the tickets online, and you'll have to call in to get the deals. This tip appeared only this year, and seems to originate from Peter Greenberg, the CBS travel news editor.
Buy flights on weekends
The Tuesday and Wednesday theories were challenged in a study by the Texas A&M University that found that discounted air tickets are released on weekends to target leisure travelers who are likely to buy tickets based on the price rather than convenience. The authors of the study concluded that leisure travellers tend to book their trips on weekends, and airlines are aware of this trend, so they try to lower the prices to sweeten the deals. The rates were apparently five percent cheaper than those bought on weekdays.
There is no 'best' day to buy a flight
Instead of a specific day of the week, CheapAir say that a better rule of thumb is to book a certain amount of days in advance. They advise to buy domestic tickets 54 days or anywhere between one to three and a half months in advance. International flights require more advance booking for better prices.
There are so many different theories out there on the best day to book flights, so you may want to take them all with a pinch of salt. Some of these theories may be true in certain situations, but keep in mind that airlines change their strategies all the time.
Image via Pinterest.