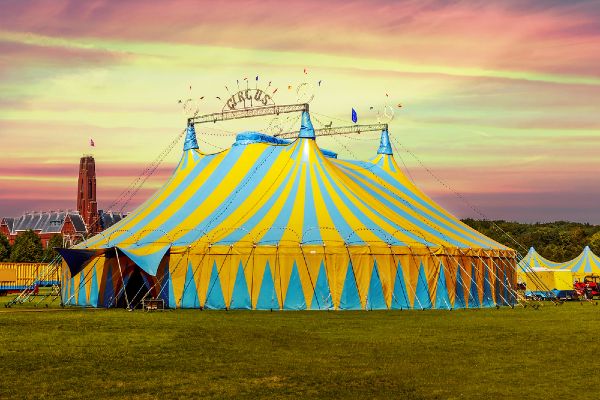 If you are looking for a family fun way to celebrate the start of summer, the excellent value for money Circus Gerbola gets the MummyPages vote and is coming to a town near you.
The two hour Circus Gerbola show is the ultimate family event, we promise!
With something for everyone, this family run circus delights children and parents alike with stunning acrobatic performances, daring feats of gymnastic strength and skill, hilarious slapstick clown routines, magical mind blowing illusions and animal fun using farmyard friends.
Children will enjoy traditional circus treats of popcorn and candy floss, with the chance to join in the circus fun at the interval where face painting and pony rides are on offer.
Circus Gerbola is owned and run by Mikey and Tara Gerbola, who descend from their own long lines of circus and show business families (so they seriously know what they're doing!)
Circus Gerbola has grown each year, as more has been invested into the circus infrastructure and, most importantly, developing a unique and inspiring circus programme which brings many talented artists to Ireland for Irish audiences to see for the first time.
Bringing the story up to date, Mikey and Tara are now the proud parents of two sons, Blake Dean and Michael Cole and a beautiful daughter, Isabella Alice Mona, who they hope will take up the reins of Circus Gerbola in years to come.
Mikey's sister, Lisa, has also joined the company and become an important part of the Circus Gerbola team bringing her own wealth of expertise and experience as a circus artist.
The circus will be in Kilcock from 12-14 of June, Ardee from 15-16 of June and Crossmaglen from the 17-18 of June.
Get booking, this is not something to be missed!