So, being pregnant myself and hitting the six-month mark, I decided to share with you my best finds for any pregnant mum this season.
I found these after lots of shopping and searching for items that I really needed and perhaps could use after Baby's arrival, too. It's such an expensive time of the year, however you and Bump do deserve some luxury, affordable items for the cold winter months ahead.
I personally bought these (I promise!) and I adore each and every one item for many different reasons.
1. ASOS Leather-look leggings - €32.35
These are one of my best buys as they don't have an expensive price tag and make you feel quite sexy, even as Bump is just so out there. They are an over-the-bump design, which is truly the best, and they range from size 6 – 20! A reminder: there is free shipping worldwide with ASOS.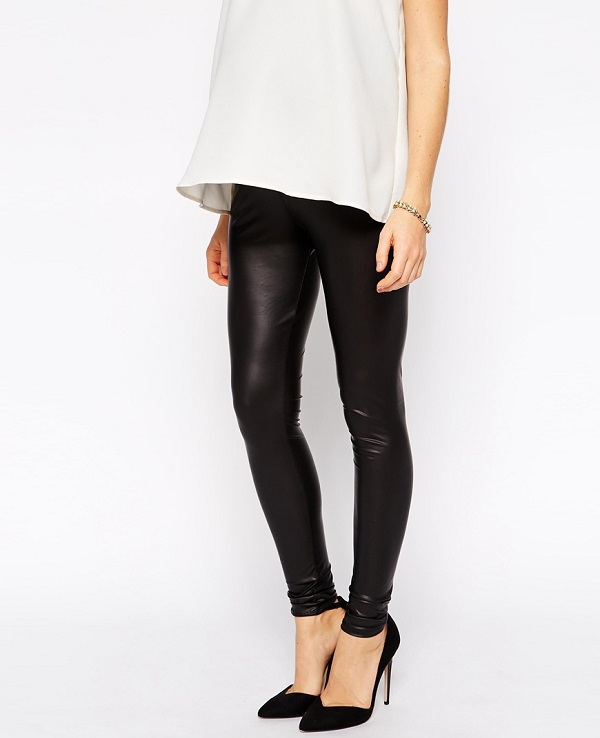 2. Marks & Spencer Long-line shirt - €44.00
This is a non- maternity shirt, but it's just perfect for any stage of pregnancy, looks so funky on and comes in burgundy and green. My choice was the burgundy colour shirt, and I have worn this going out with my leather-look leggings, and with jeans during the day for a more casual look.
You can also wear a belt around your waist to dress it up!
I chose a belt (on sale) from BIBA in House of Fraser. It's leopard print, so you're right on-trend, and it look really cool with shirts and dresses.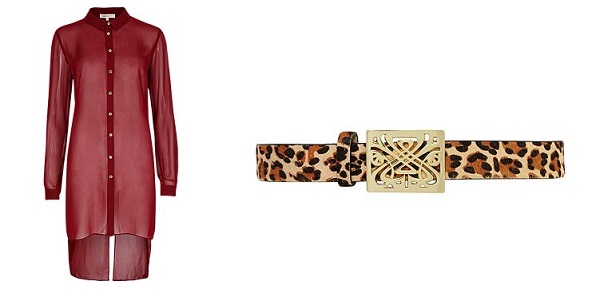 3. River Island Winter blanket scarf - €25.00
When shopping for a scarf and being pregnant, it's a good idea to go for one that is slightly longer as it gives you cover on days you feel like hiding away.
I found it hard to choose as they had so many nice colours this year, but in the end my choice was this gorgeous blanket scarf, which has so many great colours that will blend in with everything I own.
Wear with creams, caramels, blacks, greys and burgundy this season, and you will be right up there in the fashion world.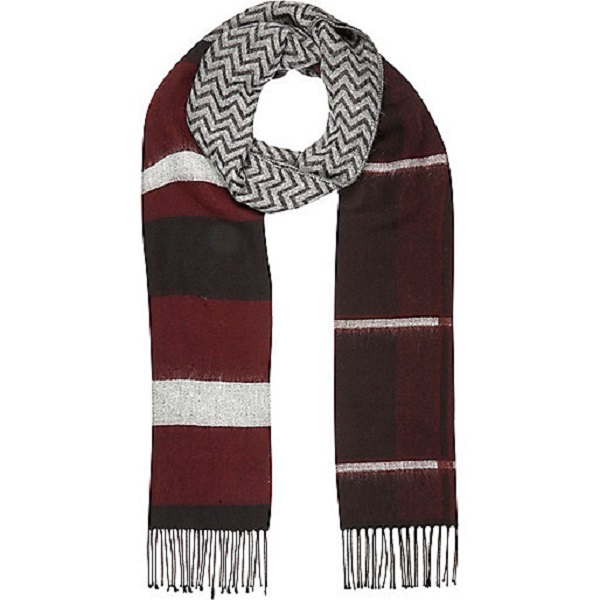 4. Zara Waistcoat with fur collar - €99
This was my best investment to date, and well worth the money. I have worn this with everything from that little black dress to my Nike runners and leggings. I have received so many compliments on how beautiful it is, and the fur is removable too.
Definitely one for Bump and beyond.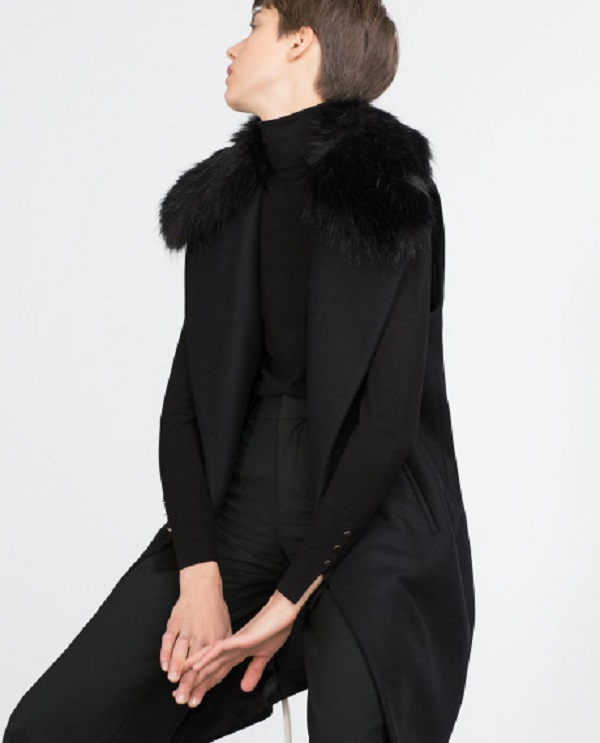 5. Slacks & Co. Zoe wrap dress - €110
This is such a gorgeous style of dress that really should be part of every mum-to-be's wardrobe. The fit and quality is really the best we have come across over the last few years.
Stylemama.ie will be stocking these from December 1, but we are limited to stock as they are so popular.
We have had nothing but excellent reviews on these dresses, so this could be your perfect party dress for Christmas.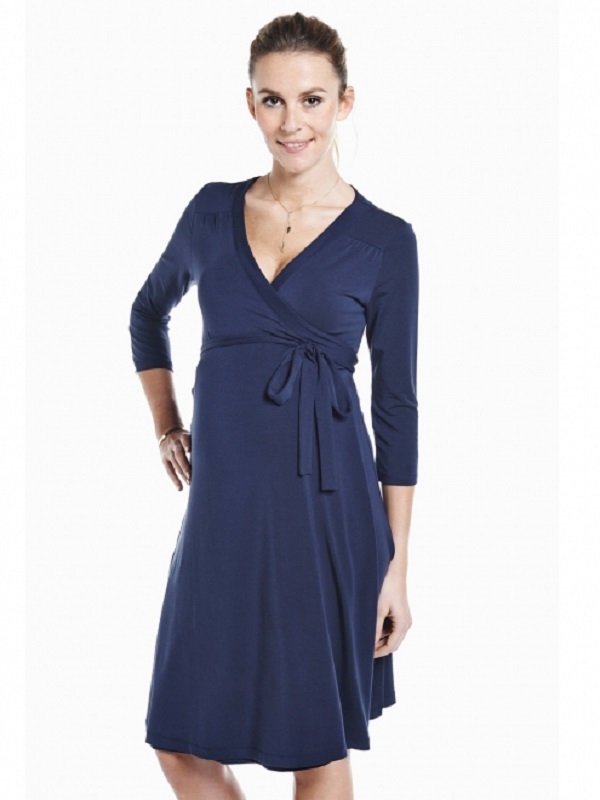 6. Next Geo black lace dress - €59
This little number was recently worn by Karen Koster at the IFTAS 2015, and is such good value if one is not willing to spend a lot on an occasion dress.
Check for stock first online, as in-store are quite low in styles and sizes. It really is a gorgeous dress at an affordable price.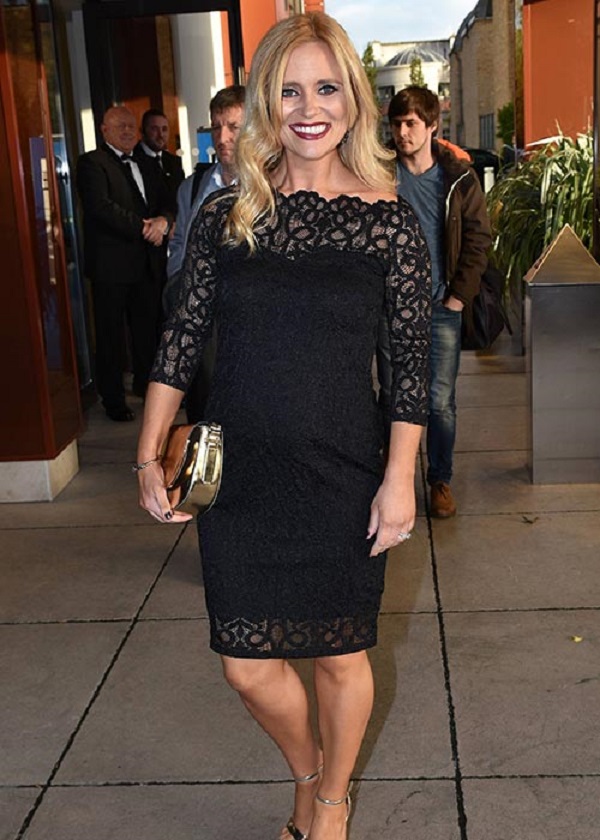 7. Next Crystal gold expanding bracelet & earrings - €32
I am loving these two pieces of costume jewellery together from Next; they are comfortable, feminine and look gorgeous with all of the above pieces.
The perfect gift, or simply just for you.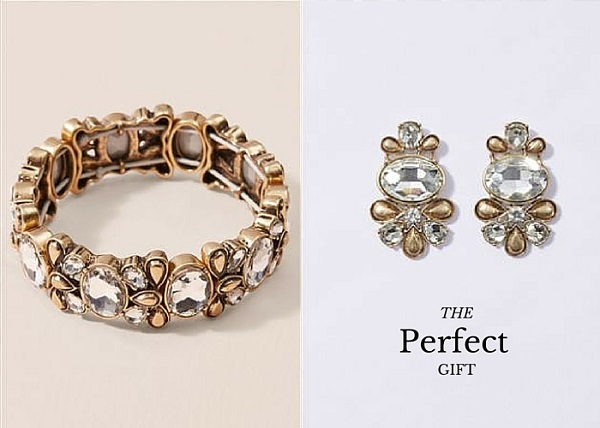 8. Autograph Luxury hooded gown - €59
What can I say about this purchase? It's soft, warm and looks divine on. It is available from M&S, and comes in three different colours and two different lengths.
This is the first thing I put on every morning to keep nice and snug while getting the kids organised, and it goes straight back on every evening after work. I really don't think I could live without it now.
9. Kiehls New Daily Reviving Concentrate - €45
It's all about the face this cold season - not only is your skin sensitive while pregnant, but you really need all the help you can get to keep the skin soft and supple.
I found this serum in-store and use it every morning; the smell is divine and goes on so easily. This will last you for many months, and it's one of my favourites to date.
Product details:
Strengthens skin's defenses against daily aggressors to keep skin youthful and radiant-looking all day.

Provides antioxidant protection with a powerful blend of naturally-derived oils, including Ginger Root, Sunflower and Tamanu, to help skin feel fresh and look energized morning to night.

Paraben free, 100% natural origin, mineral oil-free, non-comedogenic, non-acnegenic.
Pop in-store and try a sample first before making a purchase.
News!
Mamas & Papas (Dundrum) have a 50% discount on their maternity and nursing wear at present and stock some lovely well-known brands.
Hurry along, as stock is limited - I treated myself to a few pieces as there were such great prices.
If you have any questions on any of the items mentioned above, please don't hesitate to contact us by mail - we are only happy to help!
If you take my advice on these wonderful purchases, I guarantee you won't be disappointed.
Take care until December!
Gillian x