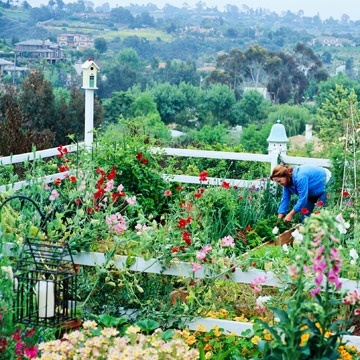 You don't need a lot of space to grow fresh vegetables, herbs and fruits.
What your plants do need is good soil, plenty of sunshine, a water source and lots of love.
Before planting, think carefully about what you want to grow. Nearly all vegetables can be cultivated in smaller areas, but it's also worth avoiding vegetables that take up a large amount of space. These include: asparagus, Brussels sprouts, and celery.
The key to success is ensuring you make the best use of the space you have with clever planting techniques and the right crops.
Here are some creative and clever ways to grow a variety of delicious vegetables in the space you have.
Trellises: If you're considering growing your garden vertically, organic gardening experts recommend placing trellises on the north side of your outdoor space so your plants won't cast a shadow on the rest of your patio. Anchor the posts at least 24 inches into soil so they'll stand up to wind and rain.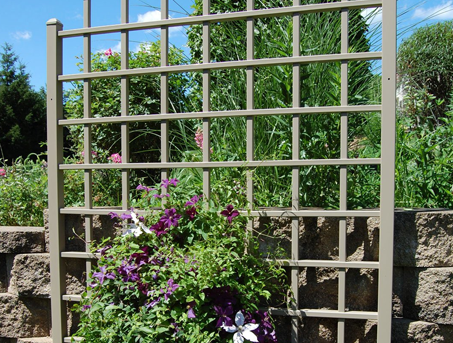 Container growing: Virtually any fruit, vegetable or herb can be grown in a container if it is large enough. This is a great way to control the soil, sun and growing conditions of your edible plants. It is also a great way to squeeze edible gardening into the smallest spaces, by sitting them on your patio, front steps or driveway. A creative and inexpensive alternative to a container is using a bag or sack to grow your veg. Simply fill a sturdy garden sack with moist, good quality soil, seed it and place it in a spot of your garden that will see lots of sun. The same can be done with wooden crates from your local supermarket.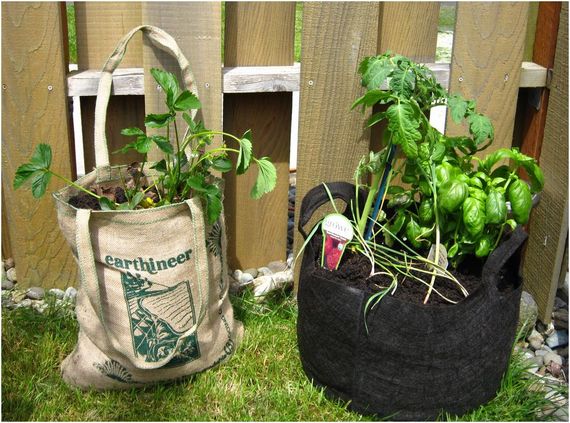 Companion planting: This technique is often touted for the benefit of cutting down on pest infestations. It also serves well to conserve space. Shade tolerant plants will benefit from being planted next to taller crops. Basil likes a respite from hot sun and does well next to tomatoes. Lettuce will keep producing all summer if shaded by almost any taller plant. Early harvested crops, like spinach, radishes and peas can be planted with slower growing crops like broccoli or peppers, which will take over once the spring crops are gone.
Succession planting: This is a great technique for any vegetable garden large or small. But it is all the more valuable when space is limited. Succession planting means reseeding quick growing crops every 2-3 weeks during the growing season. It is especially popular with crops like beans and lettuce, that tend to exhaust themselves producing so much.
Windowsill gardens: Growing edibles indoors on a windowsill is an easy, low space option for plants that are frequently harvested, like herbs and lettuce.
Images via Pinterest.