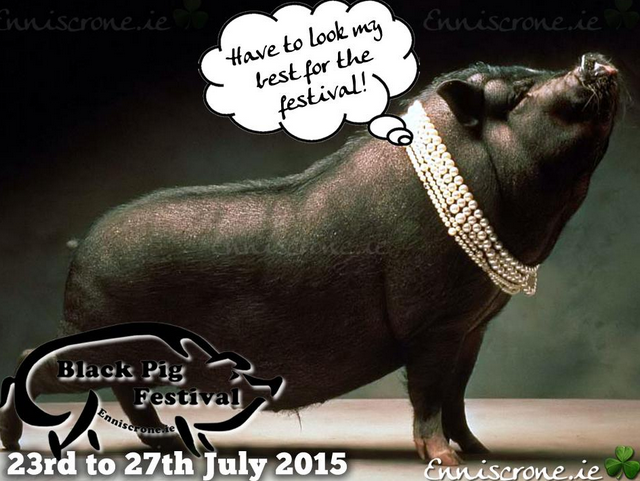 The Enniscrone Black Pig Festival takes place this July in one of Sligo's more popular towns.
With a wide variety of activities for adults and kids alike, this festival which runs from Thursday, 23rd – Monday, 27th July is sure to be loved by everyone who attends.
Opening the event is Michael English in The Diamond Coast Hotel Enniscrone, along with a seaweed food restaurant crawl for anyone who loves a good fish supper.
The Piggie Racers Grand Prix and the Kiddies Treasure Hunt takes place on the Friday, with a market, entertainment with Bóga Bríomhar Séan Ós Dancing Troupe and a shark and pig BBQ at the Waterfront House Enniscrone on the Saturday.
Sunday will see plenty of family fun with a seaweed festival, water sports, duck racing and a kids' triathlon. The festival will finish in style on the Monday with a 5km and 10km fun run/walk.
For more information and times of each event, check out the festival's website.