Christmas is usually a time to get out and about, meet friends and family and soak up all that lovely, merry and bright festive atmosphere – usually.
This year, much like last year, we're being more cautious and selective about where we go. That being said, we still want to get that warm fuzzy feeling of seeing Santa, visiting Christmas markets and seeing the lights around the area, so we've put together some of the great things on this Christmas season that will get you out and about and this festive season!
National Museum of Ireland – Archeology : Life and Artefacts of St Columba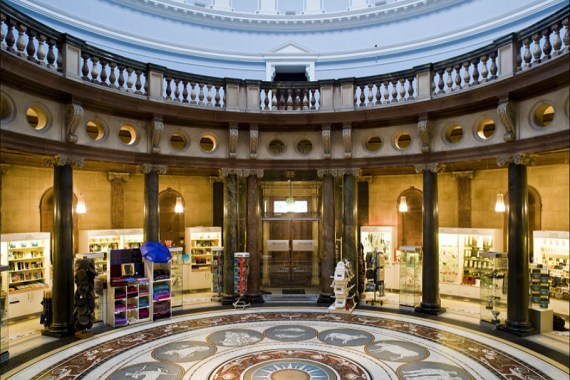 Their new collection, 'Colmcille: Sacred objects of a Saint – 1500 years of devotion' celebrates the 1500th anniversary of the Saint Columba's birth. The artefacts on display include Shrine of the Cathach, the Bell of St Columba, and the Crozier of St Columba at the National Museum of Ireland Archaeology, Kildare Street, Dublin.
The exhibition celebrates the legacy of St Columba, one of Ireland's three patron saints along with St Patrick and St Brigid, on the 1500th anniversary of his birth. Purportedly born in Donegal and lived throughout the sixth century, St Columba established the ecclesiastical site of Kells, County Meath, and the hugely influential and prosperous monastery of Iona in Western Scotland.
Prominent objects associated with St Columba are the focus of this exhibition including the Shrine of the Cathach - a book shrine dating from the eleventh century constructed to contain a late sixth/ early seventh century manuscript known as the Cathach, or the 'Battler', believed to have been written by St Columba. It was the battle standard of the O'Donnells, Columba's kinsmen, and is regarded as the chief relic of the family.
Book your visit here now.
Holly and Ivy Tour: Christmas at the Medieval Mile, Co Kilkenny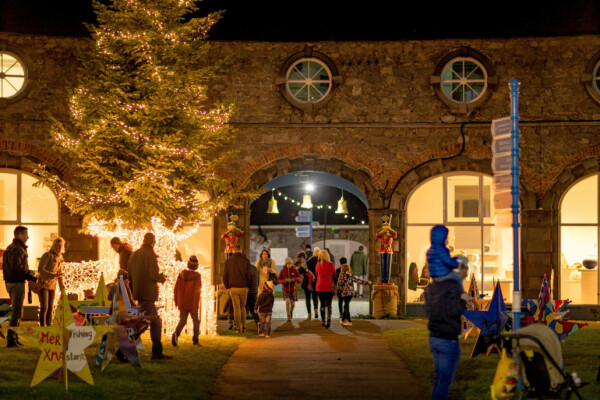 Get festive at St. Mary's Medieval Mile Museum for a holiday journey through Kilkenny's Christmases past and discover the many stories that make Christmas what it is in Kilkenny today.
Step back in time to Christmases gone by at Kilkenny's Medieval Mile Museum. Discover the rich history and Irish folk traditions associated with Christmas and the turning of the year, from the Celtic origins of the Christmas holly to Christmas 1647, when Cromwell outlawed holly, ivy, alcohol and mince pies!
Get tickets here.
Minister for Overseas Development Aid and Diaspora: 'To Be Irish' Celebration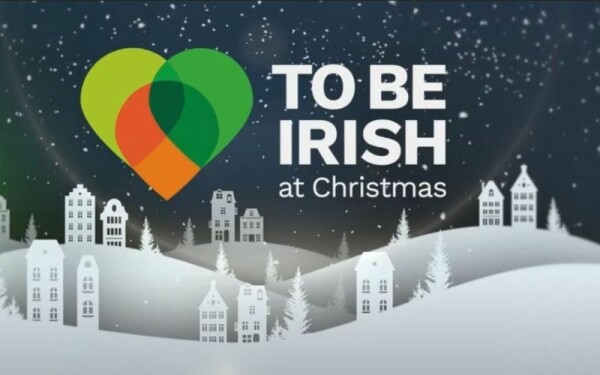 Launched last week by the Minister of State for Overseas Development Aid and Diaspora, Colm Brophy, T.D, ToBeIrish.ie is built around a dedicated online platform and celebrates and upholds the special connections between the Irish at home and abroad in the run-up to Christmas, despite the impact of the Covid pandemic. It is about reaching out to our diaspora at one of the most important times of the year.
Spreading our inimitable Irish Christmas spirit across the world, 'To Be Irish' goes live with wonderful events covering everything from music to food to family. With a vision to connect the 70M Irish diaspora living all across the world this Christmas, To Be Irish At Christmas 2021 goes live the 8th December featuring over 170 in-person, hybrid, and online events, nostalgic Irish recipes and extraordinary stories from Irish people living across the world.
Enjoy the mesmerising cello playing of Patrick Dexter who brought comfort for people all around the world during lockdown right from outside his cottage in Mayo alongside Sherlock actress Yasmine Akram (Mon 20 Dec). Crossing the country in 'A Lift Home' series, join hip hop artists God Knows & MuRli (Wed 8 Dec) and TebiRex (Mon 13 Dec) as they buckle up, take a spin, and share authentic conversations while travelling across iconic Irish landscapes in Kerry, Limerick and Dublin. The Embassy of Ireland in Berlin hosts an online screening of The Busk which follows Glen Hansard and some of the most memorable live music performances ever seen on Irish streets.
For those interested in other events around the world, log onto the portal to see what's happening in your area.
Cookie Decorating Workshop with Santa and his Elves, Co. Kilkenny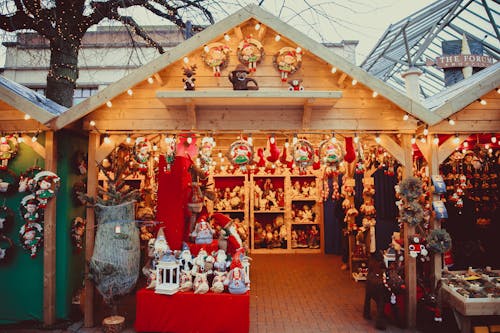 This December 12th & 19th, join Santa's team for an exclusive Cookie Decorating Workshop with Santa and his elves this Christmas at Mountain View Kilkenny.
The workshop at Mountain View Markets this Christmas will see Santa and his band of merry elves there to help and to chat about what gifts you'd like them to bring you this Christmas of course!
Take home your delicious cookies and don't forget each child will get a complimentary hot chocolate with marshmallows to enjoy with their cookies at the end of the workshop! Santa will also be available for photos at this time.
A lovely experience for your little one to enjoy with friends, brothers and sisters through their love of cookies, creativity and Christmas!
This experience is taking place outdoors and will be government compliant in relation to all COVID-19 guidelines and we endeavour to make this experience as safe as possible for all involved. Buy here.
Walking in a Winter Wonderland in Dún Laoghaire-Rathdown Christmas 2021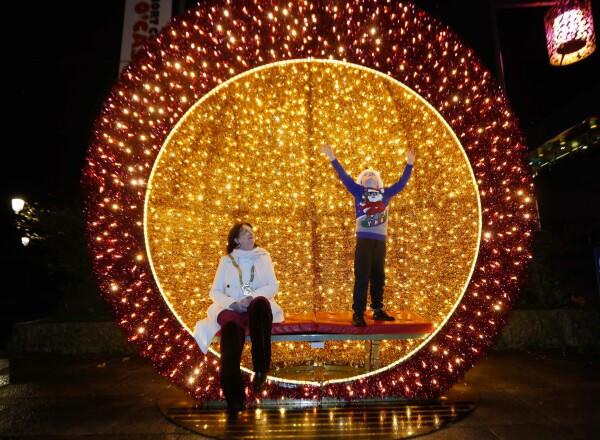 Dún Laoghaire-Rathdown is all set to sparkle and glow this Christmas to spread light and cheer right across the county as Dún Laoghaire-Rathdown County Council announce their plans for the festive season. All activity this year is outdoors inviting people to wrap up warm, get out in the crisp clean air, soak up the festive spirit and go 'walking in a winter wonderland.'
The county is illuminated by thousands of lights with exciting new 3D light installations, new fairylike forest walks and several buildings are bathed with a magical glow. The bandstand on the East Pier is dressed in beautiful lights shining like an iconic festive beacon against Dún Laoghaire harbour's inky night. The enormous red Christmas Bauble glitters with hundreds of lights at Myrtle Square and the glimmering illuminated 3D picture frame at Marlay Park will bring many perfect 'insta' moments.
The very popular illuminated forest walk at Marlay Park is back this year and Cabinteely Park also has a brand-new walking trail all lit up for Christmas. Both are open from 4pm to 8pm Monday to Friday, fully accessible for wheelchairs and buggies and are an oasis of calm beneath the twinkling lights away from the hustle and bustle of Christmas.
Santa Post Boxes are in place at dlr LexIcon in Dún Laoghaire, Marlay Park in Rathfarnham, Deerpark in Mount Merrion and Cabinteely Park by special commission of Santa Claus. The postal address is Santa Claus, North Pole, The Arctic, The World, The Universe. The letters are whizzed off to the North Pole via Elf Airlines direct to Santa who replies to every single one!
Elf Academy Irish National Heritage Centre, Co. Wexford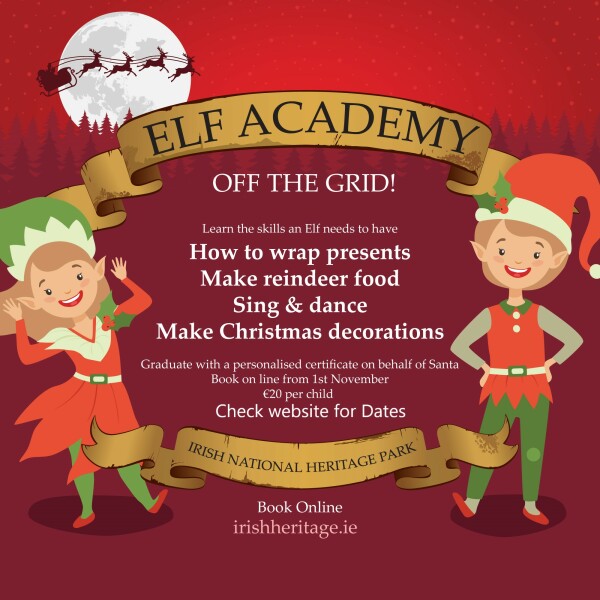 On December 11th/12th/18th/19th gives your child the opportunity to learn everything an elf needs to know to succeed in the North Pole!
How to wrap presents, make reindeer food, sing and dance like an Elf, make Christmas decorations and be the best elf you can be! Join the Irish Heritage Centre for a completely different Christmas experience and graduate with a personalised certificate on behalf of Santa!
Please use your child's name when filling in the details for the tickets that you can buy here.