Using the colour red in the home is commonly feared and often frowned upon but it's time to embrace this gorgeous tone. Whether you are after something dramatic or something a little more subtle, you there are multiples ways to use the colour that will suit every home and person out there.
Using it in the bathroom
Bathrooms are usually limited in size, so painting the walls red can sometimes be overpowering. However, that doesn't ean you can't use it at all; go for accessories or use red towels to incorporate the colour.
Using it in the kitchen
Why not paint your cabinets and presses red to bring the colour into your kitchen. The best thing about this is if you decide after a period of time that you don't like it you can change it fairly easily. You don't even need to paint all of them and you can create a great feature in the room but just painting a section of it.
In the living room
Make use of red throws and pillows to bring the colour into your living room. Go for various shades and textures to add depth.
Feature wall
Every home needs a feature wall, and whether you go for it in the living room, kitchen, hall or playroom, red is a really great colour to use.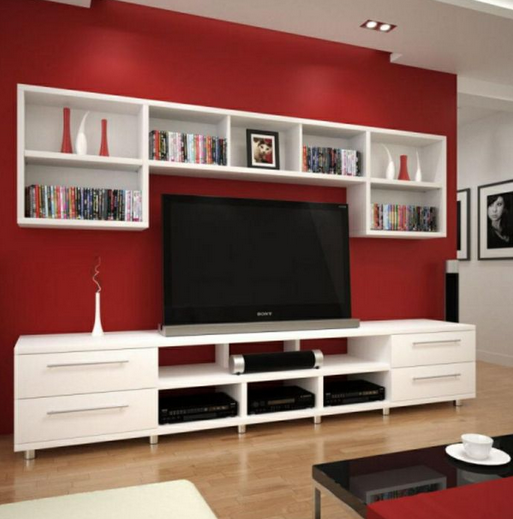 images via Pinterest