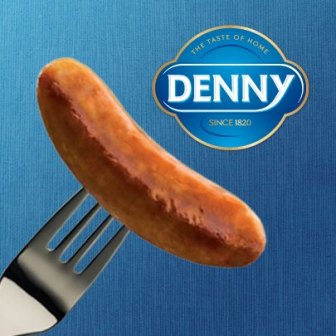 Nobody else does Breakfast quite like Denny, from sizzling sausages to crispy rashers, they have been at the heart of Irish kitchens for decades. Today Denny have revealed the habits of breakfast lovers with the launch of the first ever Denny Breakfast Census which discloses some of our quirky habits and shows that the weekend fry is still a firm favourite in Irish households.
In a bid to find out how to make breakfast even better, Denny have been asking some tough questions and it seems that we are a picky nation with a lifetime of habits that determine how we enjoy our breakfast. The results of the census have shown that beans on the breakfast plate are a major source of contention with almost half of us (47%) admitting to not liking beans touching the rest of the food on the plate.
Help is on hand though if you're one of this 47%, as Denny have created the Ultimate Breakfast Plate with a dedicated Beans Zone meaning from now on you will have one less thing to worry about on the weekends!
Other results of the census have shown that a whopping 77% of the population insist on having sausages and rashers as part of their weekend fry while 66% of us have said that they come together at least once a week with loved ones to enjoy a fry and 70% believe a fry is the ultimate crowd pleaser.
The census shows that breakfast is a time to catch up with loved ones and that certain topics are off the table, including work (23%) and sport (9%), while 30% of us disapprove of computers, phone or newspapers at the breakfast table.
The Denny Breakfast Census also reveals that as a nation, we're willing to go above and beyond for our love of sausages with 45% of the population admitting to having smuggled sausages in their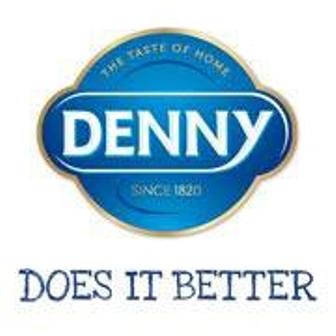 suitcase when travelling abroad.
Denny also found that we're quite fussy about who brings us breakfast in bed with 34 % of us voting for Irish heartthrob Michael Fassbender as the celebrity we'd most like to cook breakfast for us in bed.
To celebrate the findings of the Denny Breakfast Census, the makers of Ireland's favourite breakfast are offering the Irish public the chance to win a brand new kitchen worth €5,000).
For more information on the census results and a chance to win a brand new kitchen please visit the Denny facebook page
www.facebook.com/dennyest1820
or Twitter @dennyhomeis #DennyBreakfastCensus.
*The Ultimate Denny Breakfast Plate is available for a limited period and orders can be made through the Denny Facebook and Twitter pages.