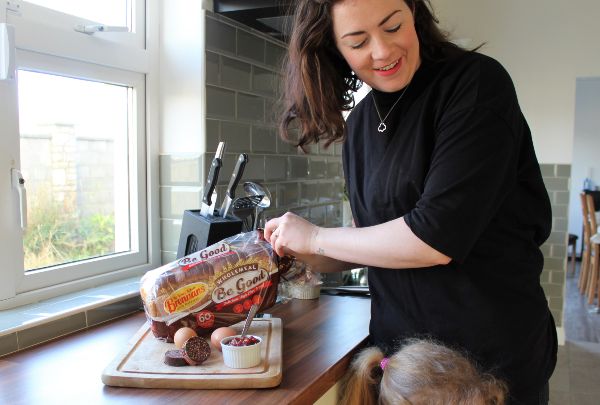 This is in association with Brennans Bread
When I think back to the days when I worked I used to love a fruit scone, drowned in butter and jam for my midmorning snack. When I'm busy I pick the tasty thing that I can bring to my lips and it is more often than not unhealthy because I'm just not into fruit that much. Look we all have our bad habits, some love to try the latest diet sensation, others love to cut out food groups and some, like me, wander aimlessly through the months just eating whatever comes to hand just so long as it'll perk up the energy levels for another few hours.
I finally have the headspace to kick off this year without, like in previous years, either having to return to fulltime work, having a tiny baby to mind or trying to move house. We used to like our January's busy but this year it's time to settle down and adopt a more sedate pace, a more sensible routine and a more practical approach to how I feed myself.
Looking back at previous January's I have made a conscious decision that this January, I am going to be good to myself and take the time to make sure I mind myself because at the end of the day a happy mother is a happy household. I'm two years at home full time with the ladies and to date, I've felt like I've been chasing my tail.
So, I'm changing things up this year and I'm going to stick to it, it's just a small manageable change because grand gestures don't work for long I find. Mornings in our household are busy and often breakfast feels so rushed though I barely notice I've eaten, so brunch is my thing. I have a generally peaceful hour from about 11am before I have to collect the pre-schooler, get the lunches and then dash of for the primary schooler. From now on when I brunch I am going to make it count because sometimes I barely get anything to eat between that and dinner.
Eggs are probably the best and most filling thing I've found so after many weeks of practice I feel I can say this….I can do a pretty good poached egg! It took many sacrificial eggs to get to where I am now but it was worth it because two poached eggs on toast and my belly is full for hours. I feel like this is the best possible meal I can get into me – it has plenty of iron, something I always struggle with between pregnancy and babies, calcium and protein. With the help of Brennans Bread 'Be Good' range I give you the guide to making the perfect poached egg.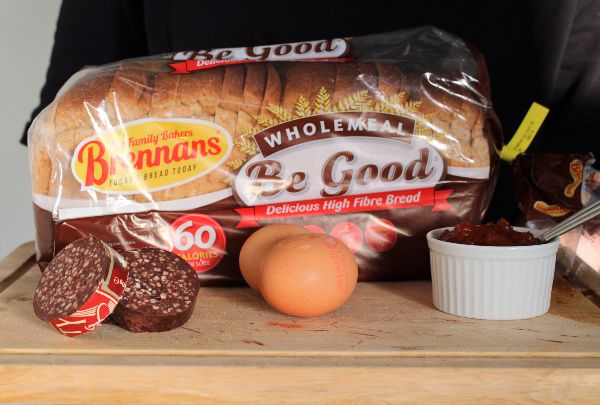 Ingredients
One slice of wholemeal or wholegrain bread (I use the one from the Brennans Be Good range because it has 60 calories per slice, tastes great and is still a good thick decent slice)
Relish – Ballymaloe all the way because it's Cork like!
Black pudding (I love Clonakilty, I swear I'm not totally Cork biased) – this is great for iron so if you like it get it into you!
Grated cheese
Egg
Method
Toast the bread and then spread a generous layer of relish.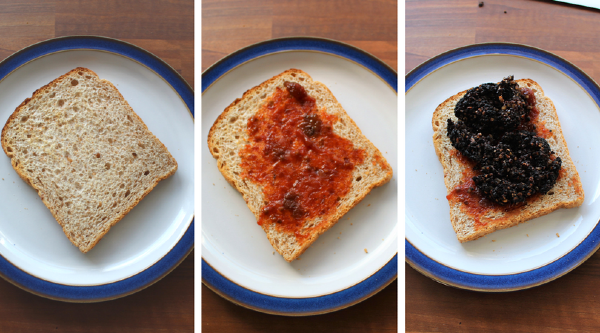 Grill your pudding then break it up over the relish. Then grate the cheese and I pop it back under the grill for a quick melt. While you're doing this make your poached egg to your liking. I love it a bit runny, yummy!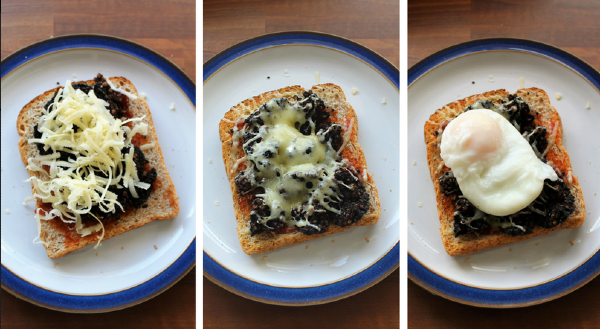 Poached egg – personally I think the key to the perfect poached egg is in the prep, I crack it into a ramekin first and bring the water in the saucepan to the boil. When it's boiling then I take the saucepan off the heat, swirl the water gently then, holding the ramekin as close to the water as possible, gently drop the egg into the middle of the swirling water. Reduce the heat on the hob, pop on the lid and leave the egg for a few minutes until it's cooked to your liking. This exact process works like a dream for me each time.
This is seriously the tastiest brunch you can make for yourself and so filling, it's just brilliant. Plus, if you're expecting a baby I would highly recommend this because the black pudding is brilliant for keeping up those all-important iron levels in a way that's easy on the system, believe me!
So, while taking time for brunch is a small change, it's an important one and I am going to stick to it! We all need to take some time to Be Good to ourselves and this is a lovely way to do it. Have you made any changes to be good to yourself this January? I am always open to suggestions!