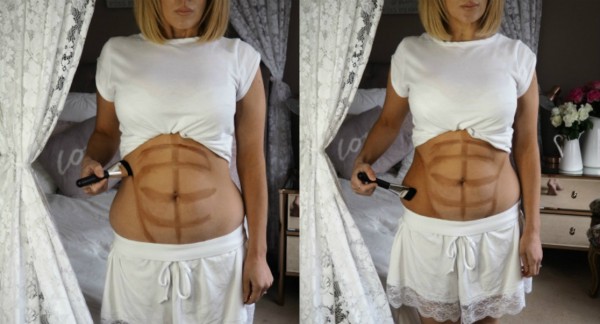 Even the slimmest, fittest mums out there would probably admit that their abs need a lot more TLC post-baby.
In fact, many women claim that their tums are just never quite the same following their pregnancies.
However, it seems we can stop worrying about diet and exercise... because now you can CHEAT your way to a flatter stomach.
Best of all, it takes just minutes and it doesn't cost the earth.
Dubbed Semi Permanent 3D Tanning, it's been devised by Marissa Carter - herself a mum-of-two small ones as well as the creator of the insanely popular Cocoa Brown Tan.
The technique promises to deliver a subtle ab definition for up to five days - and Marissa laughs that it's "the only work I'll ever do on my abs!"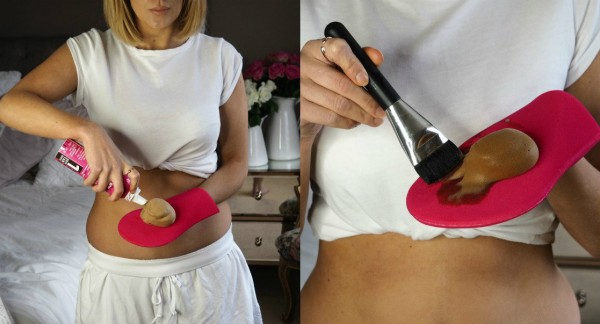 1) Apply Cocoa Brown by Marissa Carter 1 HOUR TAN MOUSSE all over the body. This is your base layer, so allow to dry as normal before rinsing off.
2) Next, using a contouring brush (Marissa recommends the Blank Canvas Cosmetics F30 sculpt brush for €19.99), draw a vertical line down your stomach using Cocoa Brown 1 HOUR TAN MOUSSE DARK.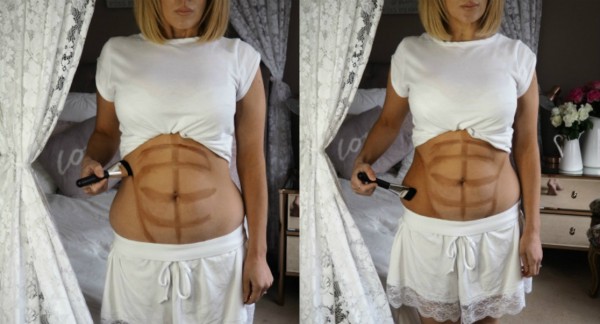 3) Then apply four lines horizontally using your bellybutton as a mid point.
4) Paint a slanted line starting from the top of your ribs down to the inside of your hip bone.
5) Apply another layer of tan to the sides of your hips.
6) Wait three hours, then rinse off the excess tan to reveal your very own set of homemade abs. No hard work required!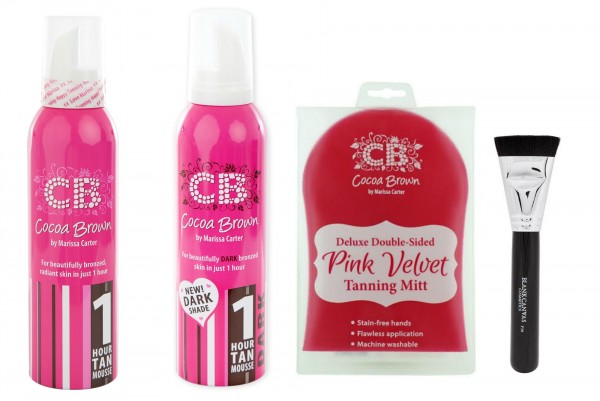 SHARE if you'll be trying ab contouring soon