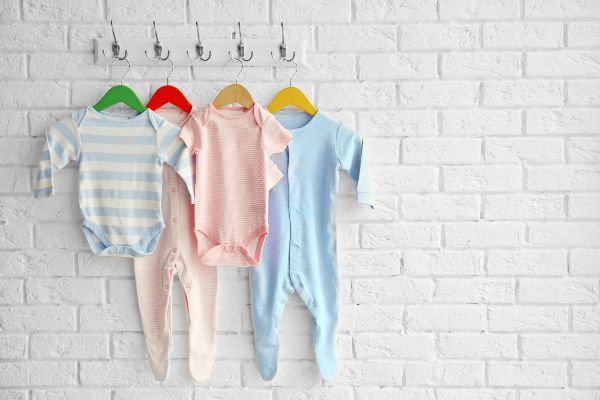 There are no two ways about it - your baby's clothes are going to get stained. Splashes of food, dirt and let's be honest, God knows what else, will land on piles of clothes quicker than you can empty the wash basket. But fret not. We've compiled a guide to removing the most stubborn of stains so that your baby's bibs (and the rest) will be sparkling in no time at all:
Basic Stain Removal
Pre-treating stains helps to keep your baby clothes looking like new because those messy munchkins don't always stay looking neat as a new pin. Brightly coloured baby food, milk stains and any other stains from little accidents can be difficult to remove, but taking time to work on the stains before washing should improve the chances of them coming out once they go in the wash. Applying some stain remover or detergent directly before it goes in. If that doesn't do it, soaking the stained clothes in detergent and warm water and leaving them overnight before washing again will help too.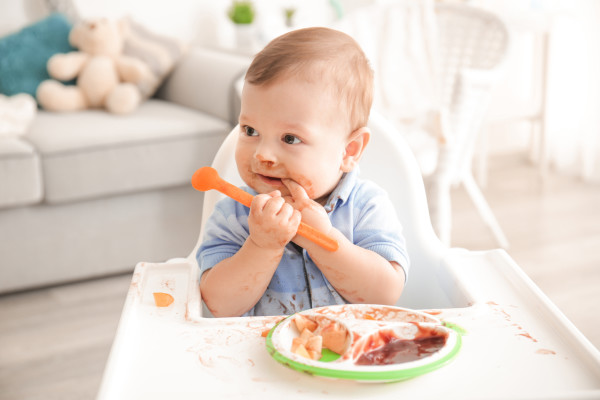 Removing Stubborn Stains
For stains that don't respond to basic treatment, you'll need a different approach, generally with a gentle bleach - or a detergent, like Fairy that packs a powerful punch in the wash. Mixing some sodium percarbonate (baking soda) and sodium carbonate (washing soda) will form what's known as Oxygen bleach. This colour safe bleach can be used for all fabrics. Apply this directly to the stains before putting it in a regular wash again.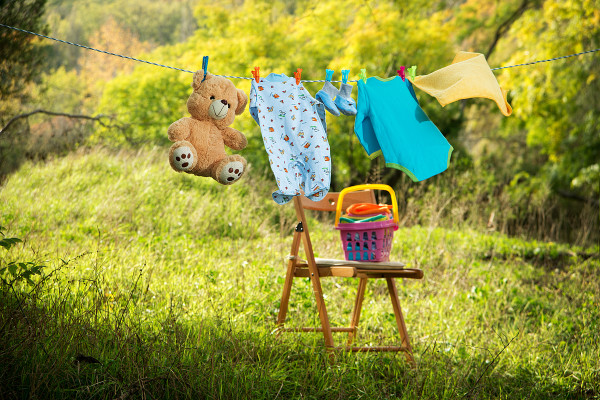 Let clothes sit in the sun!
The sun is a natural - and free! - source of stain removal. If you have stains that just don't want to budge, try letting the sun remove them. Yep, an hour or two in the sun really works to make stains fade considerably. It's generally best to lay the clothes flat in the sun, so that the area with the stain gets the maximum exposure. However, hanging the items on a clothesline so that they face the sun is also effective. It's important to note that delicate baby clothes could deteriorate and fade if left in the direct sun long-term so do take care with fragile fabrics (If possible, cover the area of the clothing that isn't stained to avoid this happening).