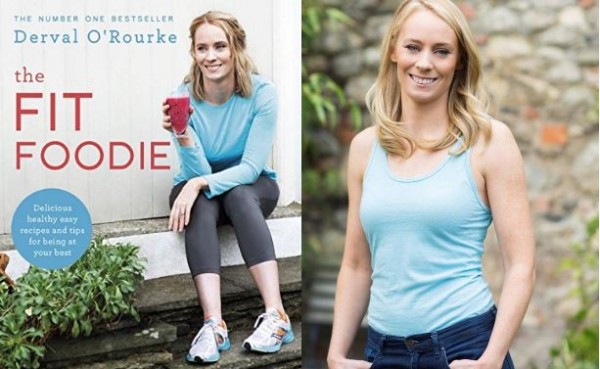 Derval O'Rourke believes that the secret to being your healthiest, happiest self is to eat well and keep moving.
Derval discovered the importance of nutrition as an elite athlete; after a poor performance in the 2004 Olympics she learned about food, fell in love with cooking and ended up winning a world title in hurdling.
She absolutely believes eating well made a difference to her form.
Now that Derval is retired from athletics and is a busy young mum, her focus is on fitting exercise and healthy, pleasurable eating into a hectic schedule.
The Fit Foodie is full of simple, delicious and totally doable recipes such as laid-back lamb tagine, Mediterranean salmon and spaghetti, butternut and bean stew, almond, hazelnut and pine nut bread and a stunning chocolate fondant cake.
Derval also shares smart and inspiring advice on how to get organised so that good food and exercise are a seamless part of your life.
Published by Penguin Random House, it will be available from Thursday, 4th August.
SHARE this awesome book.