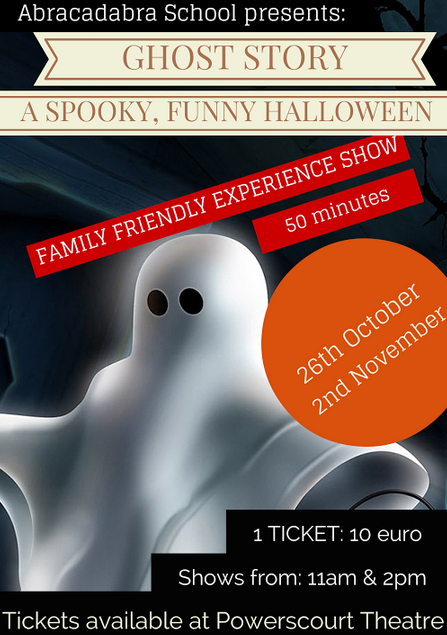 The Abracadabra School for Creative Kids will be hosting their very own special Halloween show at the Powerscourt Theatre on Sunday, 26th October.
Ghost Story, a spooky and funny family-friendly show, is about a ghost called Mr. Enkenstein who doesn't know that he is a ghost, and is actually afraid of them. However, with the help of the audience, he will discover and accept who he is and make lots of friends in the process.
The show, which is suitable for children aged between four and nine, will be on twice daily on Sunday, 26th October and Sunday, 2nd November.
Hosted by Mr. Enkenstein himself, there will be one show at 11am and another at 2pm. A ticket for a family of four starts at €55.00. Individual ticket prices start at €10.00.
The Abracadabra School creates and delivers interactive shows and workshops for children and parents. All their events are an interactive experience where kids get to sing, dance, clap and have fun, being part of the story.