Sometimes doing the simple things feels so right; like starting the day with the simplicity of grains.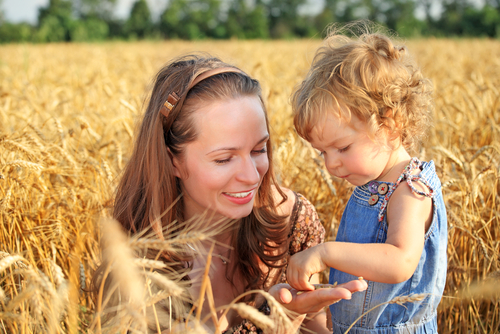 We all know that tight schedules and chaotic mornings can lead to breakfast not being a top priority in many households. However, with studies showing that missed vitamins and minerals at breakfast are often not compensated for in later meals, it's important to make time for it.
Breakfast literally means to break the fast and after a night's sleep it is necessary to re-fuel and replenish the body. Kellogg's has continually sought to enhance the nutritional benefits offered by its food products. The company always selects the finest grains, so as to offer consumers the best quality breakfast cereals.
Currently Kellogg's cereals provide at least 25% of the recommended daily allowance (RDA) for vitamins such as thiamine, niacin, vitamin B6, riboflavin, vitamin B12 and folic acid. They also provide 17% of the RDA for iron per serving. Calcium, vitamin D & vitamin C are also added in some Kellogg brands.
The Goodness of Grains
Most grain-based foods – such as breakfast cereals – play an important part in healthy diets. Grains are naturally low in fat and provide valuable carbohydrate energy, so it is easy to see why nutrition experts agree that grain-based foods, such as breakfast cereals, are the ideal basis for a healthy diet. Cereal grains form the foundation of a healthy diet for millions of people. They are rich in complex carbohydrates, they are naturally low in fat, and they can be a significant source of some key vitamins and minerals.
Simply put, grain-based foods help to supply you with the fuel you need so you can make the most of every day.
Kellogg's cereals with ice cold milk is a simple meal that requires no preparation other than simply pouring out the flakes into a bowl and adding milk. At Kellogg our philosophy is simple: By giving you our best, you can be at your best.

With those simple grains, we create a variety of Kellogg's cereals, like
Kellogg's Corn Flakes, Kellogg's Rice Krispies
and
Kellogg's All Bran
, we then add key vitamins and minerals your body needs.
That way from seed to spoon, field to family, you get our best in every bite.