This week, The Helix announced that this year's Christmas Panto will be The Three Musketeers produced by TheatreworX Productions. Ireland's premier tenor, Paul Byrom returns to the panto stage along with a superb cast in this magical production which runs from Friday 22nd November 2019 to Sunday 19th January 2020.
TheatreworX Productions return to The Helix this Christmas with all the wit, magic and fun celebrating their 12th anniversary show with the first ever professional production of The Three Musketeers. Creating a new fresh script with plenty of twists, turns and adventure, be prepared for lots of laughs, eye catching sets, song and dance and of course comedy genius for all the family to enjoy.
Bursting with talent, The Three Musketeers cast includes Ireland's premier tenor, Paul Byrom returning to the panto stage as Lord Beautface, while AIMS award winner and funny man, Chris Corroon returns to the panto spotlight as Dame Lola. Audience favourites such as Orla Jennings, Aidan Manion and Colin Hughes amongst many others also return for this wonderful and hilarious adaptation of The Three Musketeers!
This year, The Helix and TheatreworX Productions are delighted to announce Barretstown Children's Charity as its charity partner, with a special show taking place 12th of December where ALL proceeds on the night will go directly to the charity.
A specially adapted sensory friendly performance will also place on Wednesday 18th of December which will include no sudden noises or bangs, softer and brighter lighting, and music at a suitable level.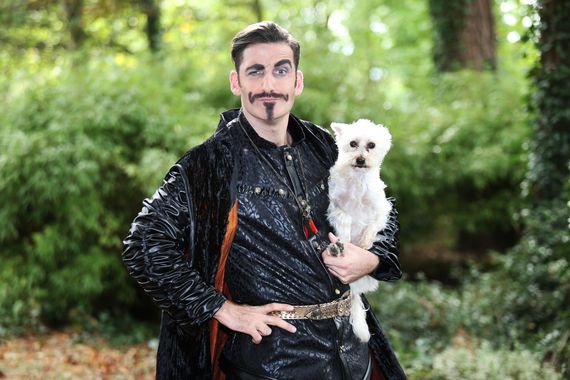 Speaking at the launch Paul Byrom said, "I'm excited to return to The Helix Panto stage this Christmas for another great run. I'm looking forward to the laughs and of course working with the wonderful cast and the TheatreworkX team as they mark their 12th anniversary show". Creative Director of TheatreworX Productions and producer of The Helix Panto, Claire Tighe said, "The TheatreworX Productions team and I are looking forward to getting back into the festive spirit and returning to The Helix for our 12th anniversary show. With spectacular sets, colourful costumes and our talented cast, The Helix will be transformed into our magical panto land for the ultimate family day out this Christmas".
The Three Musketeers will begin an eight week run from 22
nd
November 2019 – 19
th
January 2020. Tickets, priced from €17.50 (booking fees apply) and are on sale now from
www.thehelix.ie
and at The Helix Box Office. For more information, see
www.thehelix.ie
or call 01 700 7000.