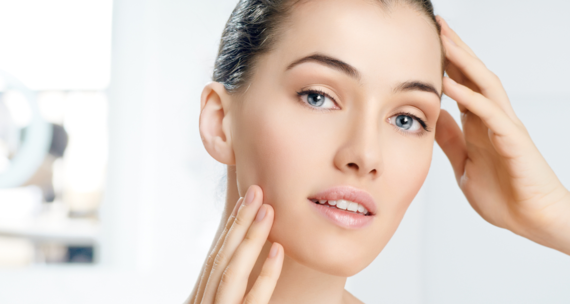 Regular exfoliating is important to allow your skin to rejuvenate.
While you may believe that your cleansing and toning regime is second to none, it won't be beneficial if you have a layer of skin stopping it from reaching new cells.
Dead skin cells can make the face look dull and tired and removing them will encourage those below it to replenish, making the surface of the skin look fresh.
It can also transform your skin from its dull appearance to a more radiant and fresh appearance. A build up of dead skin can also clog up pores often resulting in blackheads and spots.
While the skin is quite capable of doing the process on its own, it sometimes needs a little helping hand. As we age cell turnover decreases and skin can appear dry and rough.
You only need to add it to your skincare regime one or twice a week, depending on your skin type. If your skin is sensitive, you should only do it once a week, as it may irritate it or make it dry. Make sure you include your neck and chest area.
If your budget doesn't allow for a trip to the store to stock up on exfoliating products, try adding sugar to your cleansing cream for the same effect.