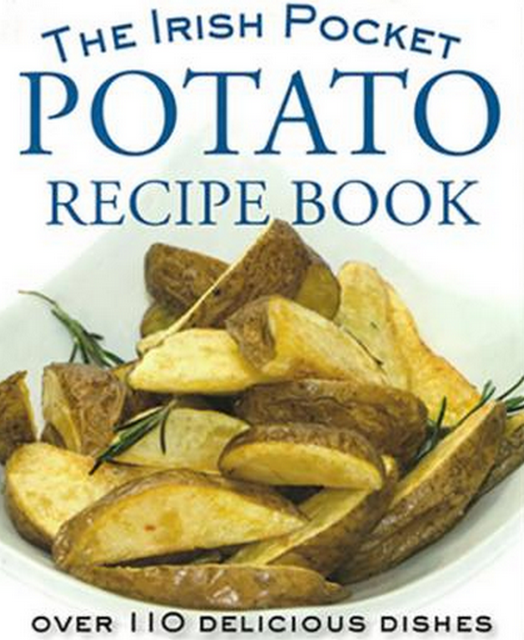 The Irish Pocket Potato Recipe Book is the newest installment in Gill & Macmillan's hugely popular 'Pocket' series, and gathers together a collection of delicious recipes featuring Ireland's unwavering food hero – the potato.
In this book, bestselling author Eveleen Coyle transforms the humble spud into delicious dishes for every day and for special occasions. Rich in vitamins, potassium and fibre, gluten-free and low in cholesterol, potatoes really are the perfect package.
Whether you prefer the classics like Dublin coddle, colcannon, shepherd's pie and winter soup or are looking to transform your spuds into something more adventurous like roasted butternut squash and potato curry, potato pizza and parmesan potato cakes, this pocket guide has something for everyone with easy to follow recipes and full colour photographs.
Eveleen even includes tips on buying, storing and cooking perfect potatoes every time, as well as a brief history of how Ireland's synonymous relationship with the potato came about.
Eveleen Coyle spent many years as an editor and publisher and now runs Fab Food Trails, giving guided tours of Dublin's best culinary haunts.