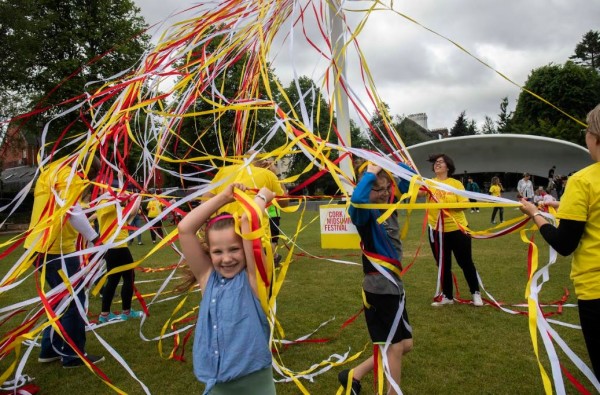 Running until Sunday, 24th June, this year's Cork Midsummer Festival is jam-packed with installations, dance, music, workshops and theatre with young children in mind.
Along with the annual Midsummer Maypole Dance, there was also an afternoon of free arts entertainment and activities at Cork's Fitzgerald's Park. In celebration of Circus 250, circus performers and walkabout acts entertained throughout the day.
The older children will love the 10 Minute Dance Parties, which will take place at Emmet Place from 22nd - 23rd June. The event will bring people together to dance in a shipping container in the middle of the city! It's free but you do need to sign up for tickets.
Other family-friendly highlights at Munster's largest annual multi-disciplinary arts festival include Seoid/Jewel – An Opera For Babies and Small People in Graffiti Theatre from 22-24 June.
"The arts are there for everyone to enjoy, and that includes our children," Festival Director, Lorraine Maye said.
"We should never underestimate children's abilities to respond to, and engage with, music, dance, colour and art. With Cork Midsummer Festival we are focused on making the whole experience as magical and unforgettable as possible.
"Our family-friendly events are also special, because even though they are aimed at the younger generations, they are carefully designed for parents to enjoy too."
Cork Midsummer Festival runs until 24 June, with more than 50,000 people attending 10 days of theatre, literature, dance, music, visual art and family-friendly festivities.
For full details and tickets, visit www.corkmidsummer.com.