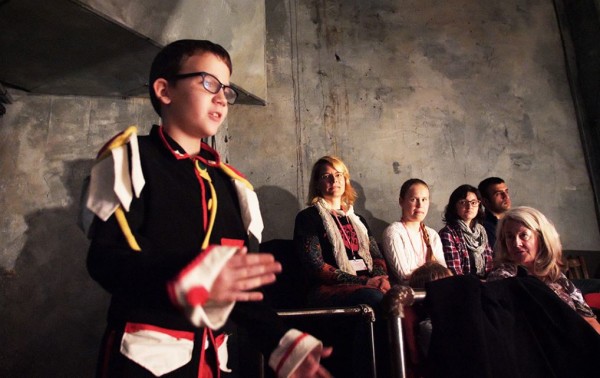 If you're looking for something a little different to do with the kids, why not head along to the Mill Theatre in Dundrum to see The Little Prince this August?
The Little Prince is a fantastical adventure that explores growing up and how the imagination we are all born with can save us.
Originally created by Antoine Saint Exupery, the Mill Theatre's version has been dramatically re-imagined by Morgan Creative and has been translated and adapted by Oisín Robbins
The story follows Antoine, the narrator of the tale, who, while spending a few days repairing his airplane engine, is visited by a boy that comes from another planet.
In a bid to help Antoine survive the lonely days in the dessert, the Little Prince recounts his experiences hopping from one planet to the next, and in doing so, makes some startling revelations on adulthood, and what it means to live in this crazy, wonderful world of ours.
This contemporary performance uses multiple different art forms such as music and audio-visual work in order to bring the magical story to life.
The production is most suitable for 7-12 year olds, and will be running from Wednesday, 1st until Saturday, 4th August.
Tickets cost €12 for an adult and €10 for a child. Use our special promocode - OISIN - for 20% off any booking.
Head over to the Mill Theatre website to book your tickets.