The Knitting & Stitching Show returns to the RDS, Dublin this November for its 26th year running. Last year's show saw over 12,000 visitors attend the event over the course of the weekend and it is set to be just as popular this year taking place from Thursday 7th to Sunday 10th November. With 150 exhibitors and 192 workshops taking place, attendees will have plenty to be truly inspired by with all the craftsmanship on display at the RDS this November.
There are lots of exciting new initiatives to this year's show to enjoy, including the Dressmaking Studio that offers a series dedicated to dressmaking. Here you can learn an array of skills ranging from the basics of dressmaking, buttonholes, hems, seam finishing and understanding patterns to techniques including the ever-popular invisible zip insertion! The experts will be on hand to unveil all the tips and tricks.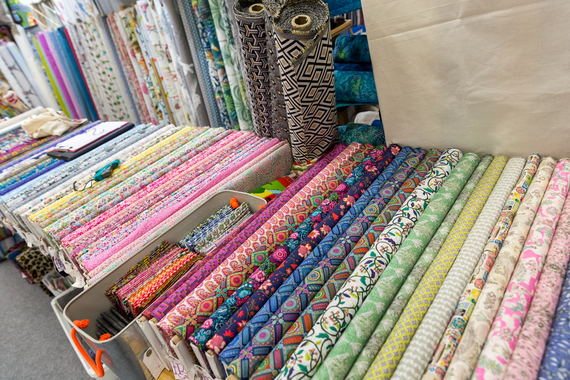 Also new to this year is the Breakfast Club Classes. These classes will take place on the Saturday morning (9th November) at 8.30am or 9.00am for visitors to attend and start their day off learning new skills with a light breakfast.
Again, this year, there will be a fantastic line-up with tutors/experts from both Ireland and the UK who will share their passion and skills with knitting and stitching enthusiasts. These include Angeline Murphy who is known for her involvement in the Great British Sewing Bee contest, Barbara O'Rahilly from well-known LKSB Crafters and Breda Fay of Feltmakers Ireland. The Knitting & Stitching Show are also delighted to announce new tutors to this year's show welcoming Alice Brady of Alice be Alice who will be teaching embroidery, and Izabela Siudak who is well-known for her unusual woven stitched geometric designs.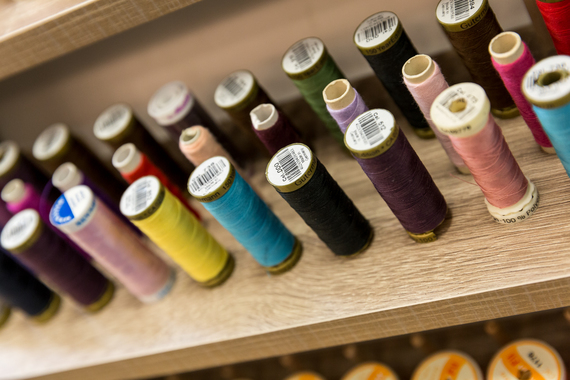 You can also enjoy 30-minute demonstrations across the weekend in The Creative Living Theatre that is free to guests and operates on a first come, first seated basis. Here attendees will be able to sit back and relax while watching the presenters display their skills that the audience will be able to follow on the theatre's big screens. Check out the
schedule
to make sure you do not miss out!
This year also sees the new addition of the Dressmaking Competition sponsored by Juki which is inspired by sustainable fashion and design trends. Entrants can choose from three categories – A Dress from your Stash, which entails creating a dress from any unused materials that are already at home; Go GREEN – this category requires a garment to be made from non-traditional materials like paper, bubble wrap, plastic bottles and the wilder the better; Upcycle – the entrant must upcycle an existing garment into something wearable. For all the budding designers itching to enter this competition please
enter online
or
download the form
to submit a sketch of your dress. All entries must be submitted by end of day on the 29
th
October and all garments must arrive by the 4
th
November.
The Dressmaking Competition Catwalk Show will take place on the Sunday of the event. The finalists of the competition will get to strut their stuff in front of a live audience and well-known sustainable fashionistas Geraldine Carton and Taz Kelleher from Sustainable Fashion Dublin will select the winning design. The finalists' entries will also be displayed at the show and visitors will vote for 'best in show' before the Catwalk show on Sunday. The winner will walk away with the top prize of a Juki MO-644 overlocker machine worth €450.
For those who have a flair for design there is also the option to get involved with the Upcycle Challenge each day in The Creative Living Theatre. Three teams of two people will battle it out with their creativity using just an old item of clothing, a metre of fabric and some trimmings that will be provided. The teams will then have 45 minutes to create something new out of their materials and then the audience will select their favourite garment. The winning team will receive a fantastic sewing prize. For those interested in getting involved will need to email the event to take part
mail@twistedthread.com
Tickets are on sale now starting from €13.50 for concessions (€14.50 for adults - excluding transaction fee) and for those who would like the VIP experience can purchase a ticket for €27. Ticket pre-registration is advised to avoid disappointment.
There is lots to do and see at The Knitting & Stitching Show so make sure to get your tickets before they sell out – buy them
here
.
Workshops will range from one to three hours that will cater for all sorts of crafts from traditional embroidery, knitting and stitching, to contemporary fabric design, silk ribbon embroidery, lots of machine sewing classes to make projects ranging from bags to cushions or learn the freedom and fun of free motion stitching. There will also be crochet, wet and needle felting, clay sculptures, patchwork and quilting, macramé, paper flower bouquets and more.