Despite having numerous experiences of Christmas both as a child and as a mum, I will never forget my earliest memories of this wonderful time of the year.
My own mum used to climb a ladder onto the roof of our house on Christmas Eve after we were sent to bed, and would rattle bells outside our window to create the effect of Santa's sleigh drawing close by.
Mums and dads are dedicated to the spellbinding night of the jolly old man's visit. Of course, no child ever gets a full nights' sleep before Santa is due to arrive, and neither do the grown-ups.
The magical excitement is too powerful for sleep to take effect. The most amazing figure in the world is due down the chimney in a matter of hours to bring goodies and toys, who could sleep at a time like that?
The myth of St. Nicholas is known all over the world; a shared cultural commitment to give our children the imaginative dream of a kind old man who somehow can deliver a gift to every child in the globe in one single night.
It's not just Santa that creates a buzz among children from each corner of the world, it's the creativity.
From his little elves creating the greatest toys possible in Santa's workshop, to Mrs. Claus making hot chocolate by the North Pole fire, to Rudolph and his furry friends pulling Kris Kringle around the galaxy; the story is an oral gift passed from generation to generation.
If you want to experience the sheer joy that a child's imagination brings, describe Santa Claus to their incredulous face, and see as they bring the fairytale to life before your very eyes.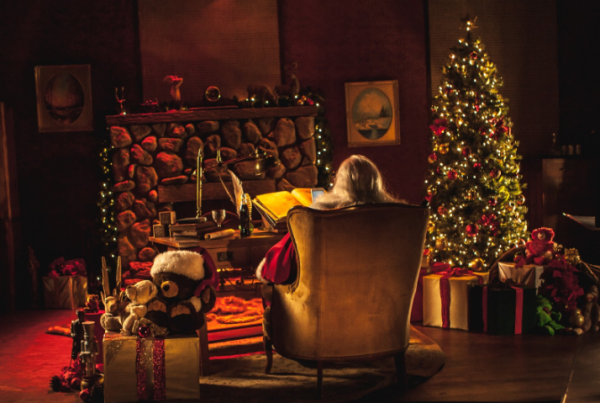 The power of Christmas is centred in the belief of your child, it's a magic that maintains the very spirit of the festive season.
Without a child's excitement, their race to post their letters to the North Pole, their giggles as you leave carrots beside the chimney for Rudolph's snack-time, what would Christmas be?
My own father put flour on the bottom of his motorcycle boots and used them to create 'snowy footprints' by the fireplace, his commitment to the evening knew no bounds.
Myself and my sister were utterly enthralled, how can a jolly old man climb down a chimney, with his sack full of presents and a sleigh on the roof, and still have time for some milk and cookies before he goes on his merry way?
Every part of the story defies realistic odds, and yet children still find it within them to believe.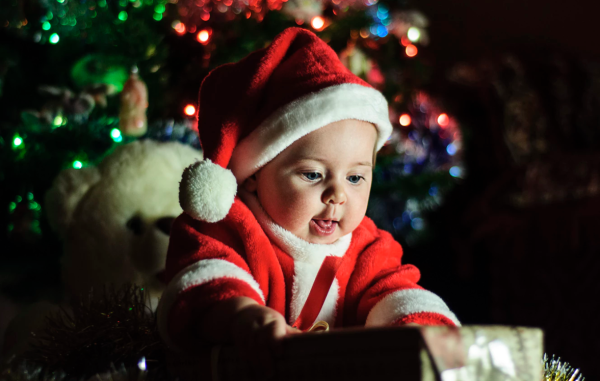 The imagination involved is mesmerising, and keeping the story alive throughout the years connects us as family generations worldwide.
Santa is a wonderful idea, a symbol of kindness and immense generosity. As grown-ups, we take it upon ourselves to reimagine the myth for our own little ones, with joy being the result for everyone involved.
What greater gift is there but to give our children the happiness they deserve, to sprinkle a little magic in their lives every year?
A sense of wonder is what makes children who they are, and their ability to believe in the impossible is inspiring to me as a mum. They don't need to see the man in red himself to know that he exists, seeing isn't always believing.