Choosing a name for your tiny tot is no easy task. It's quite a big responsibility really, when you think about it. They're going to be walking around with this name for the rest of their life (unless they change it of course), so you kind of want to make sure it's a good one.
With so many babies being born each and every day, there's bound to be a few names that tend to be more popular than others, and we really look forward to finding out which ones topped the baby name list each year.
So without further ado, here are the 20 most popular baby boy names from 2020 which would be absolutely perfect for your little man, courtesy of babycentre.co.uk, who crunched the numbers.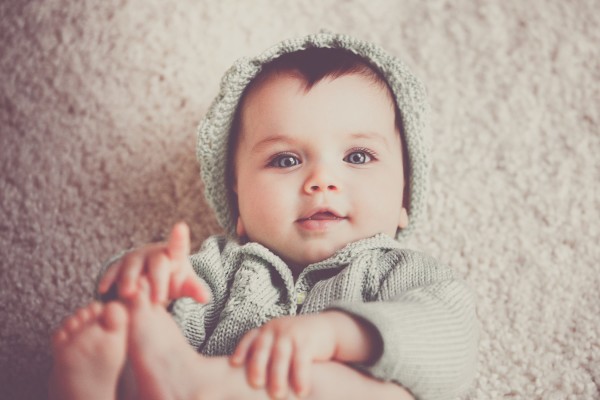 Muhammad - Arabic origin meaning praised, commendable and laudable.

Noah - Derived from the Biblical figure, meaning repose or rest

Oliver - Originally derived from the Latin word olivarius meaning olive tree planter. However, the name was introduced by the Normans to England.

Arthur - English origin meaning noble and courageous,

Leo - Comes from the Latin word leo which in turns comes from the Greek, meaning lion. It can also be a nickname for a name such as Leonard or Leopold.

Freddie - As a boy's name Freddie is of Old English and Old German origin meaning elf or magical counsel or peaceful ruler.

George - Its original Greek form, Georgios, is based on the Greek word georgos, meaning farmer.

Theo - Many names beginning with the root "Theo-" such as Theodore, derive from the Ancient Greek word theos, which means god.

Charlie - Of Old German origin, meaning free man.

Jack - Means God Is Gracious and is of English origin.

Harry - A diminutive form of Harold, Harrison or Harvey, and means home/army ruler.

Oscar - Irish origin meaning God spear, or deer-lover or champion warrior.

Ethan - Hebrew origin meaning firm, enduring, strong and long-lived.

Archie - German origin meaning truly brave. It was originally a shortened form of Archibald but is now often used as a name on its own.

Finley - Of Scottish, Irish origin meaning fair-haired hero.

Alfie - Short form of Alfred, from the Old English Aelfraed, meaning wise.

Joshua - Means God Is My Salvation and is of Hebrew origin.

Jacob - Of Hebrew origin meaning supplanter.

Thomas - Of Aramaic origin meaning twin.

Isaac - Means 'He Will Laugh' and is of Hebrew origin.