Whether or not you've treated your mum throughout the year, Mother's Day is your chance to go all out in the gifting department. Forget flowers; a solid fallback they may be but she deserves something that will stay with her, something that doesn't wither away. For all the advice, help and extra TLC she's given you (over the course of your whole life, no less), it's now her turn to be spoiled rotten with a present she won't easily forget.
The right scent really is unforgettable and when it comes to perfume, L'Occitane's newly launched Terre de Lumière L'Eau is a perfect choice. Sister scent to the original but with added floral notes, it's springtime in a bottle; delicate, and freshly invigorating with a touch of luxury in every spray.
Containing bergamot and pink pepper mixed white musk and tonka bean scents, it's perfect for the start of a new season, indulgent and something saved for a special occasion. So, you've all the more reason to surprise her with it when Mother's Day arrives.
L'Occitane has some truly beautiful gift sets containing the fragrance and gorgeous accompanying products from their range. Below are some of our favourites and recommended buys. Go on, spoil her; she deserves it:
Terre de Lumière L'Eau Luxury Collection €78 / worth €103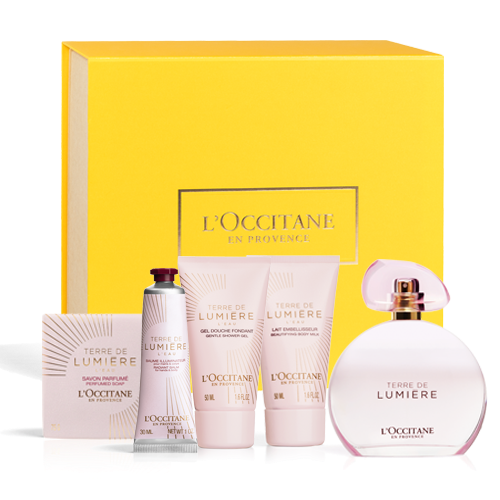 This luxurious gift includes a 90ml bottle of the Terre de Lumière L'Eau Eau de Toilette and beautiful accompanying products, including hand balm, soap, shower gel and body lotion.
See full details of the set HERE.
Terre de Lumière Gift Collection €68 / worth €82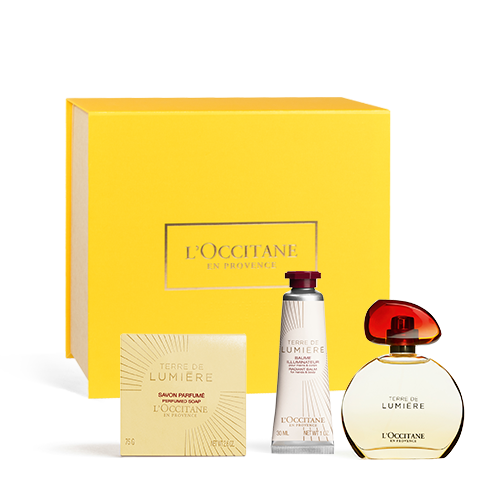 This trio of sweetly scented treasures is the perfect gift to surprise and delight your mum. Inspired by sunset in Provence this fragrance collection opens to a zesty and aromatic scent before settling into its sensual balsamic and musky base notes.
This elegant gift includes a 50ml Terre de Lumière Eau de Parfum, a matching soap and hand balm.
See full details of the set HERE.
Néroli & Orchidée Collection €69 / worth €91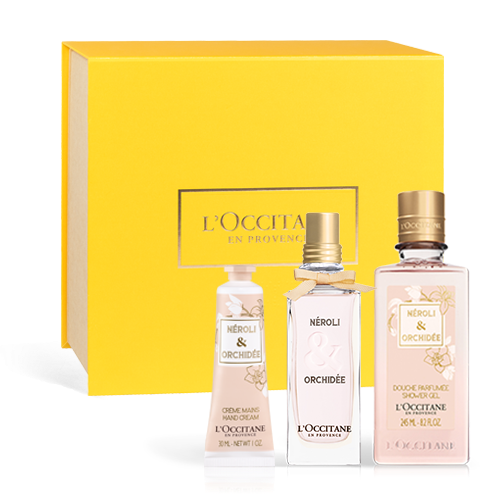 An elegant and sophisticated collection with a more fruity zing to it. With zesty notes of orange and mandarin, Néroli & Orchidée reveals another facet of Neroli (orange blossom essential oil) through resolutely floral notes, heightened by the elegant presence of white orchid.
This stunning collection includes a bottle of 75ml Néroli & Orchidée Eau de Toilette, matching hand cream and shower gel.
See full details of the set HERE.
Shea Soft Skin Trio €59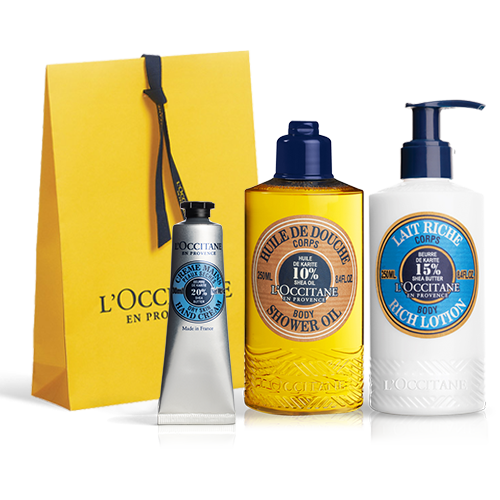 Deeply nourishing, protecting and soothing this trio is the ultimate body care must-have - especially in this bitter bout of weather! Discover the secret to soft, smooth skin with this trio of indulgent, pampering treats. Your mum well and truly deserves it.
This set of must-have includes 250ml Shea Shower Oil, Body Lotion and Hand Cream.
See full details of the set HERE.
Divine Face Care Trilogy €189 / worth €242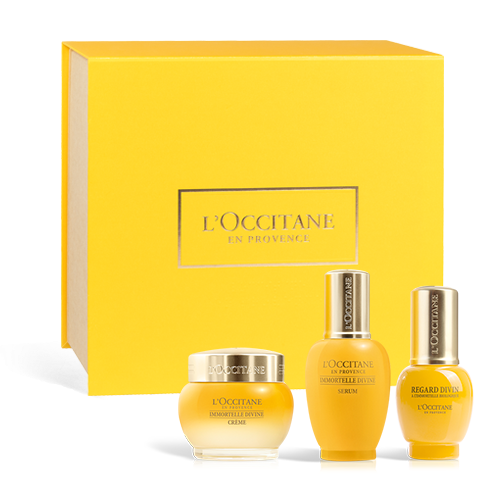 Or maybe it's her skincare routine that needs invigorating? This anti-ageing face care trio will restore, regenerate and reveal fresh, younger-looking skin, leaving her looking glowing in no time at all. With 5 registered patents, this anti-ageing skincare trio provides complete rejuvenation of the skin by lifting the features, redefining facial contours and brightening dark spots as well as skin's tone to ensure that the skin retains its youthful glow.

This luxurious set contains a 50ml bottle of Divine Cream, 30ml Divine Serum and 50ml Divine Eyes.
See full details of the set HERE.
Calming Lavender Trio €35.50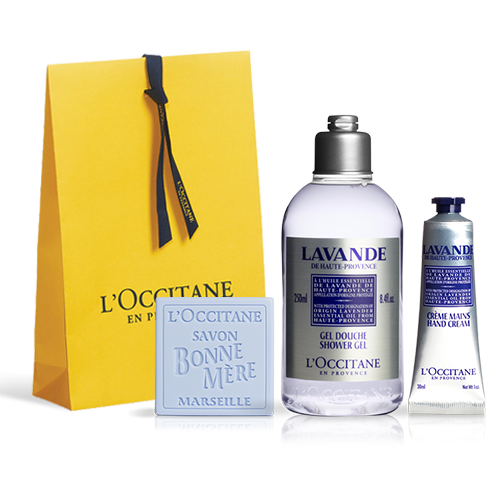 This soothing, calming body care trio is perfect when she craves some much-needed R&R. Think tranquil lavender fields (only in the comfort of your home, bliss) with this aromatic trio containing 250ml Lavender Shower Gel, Soap and moisturising Lavender Hand Cream.
See full details of the set HERE.
All gift sets are available to buy now.