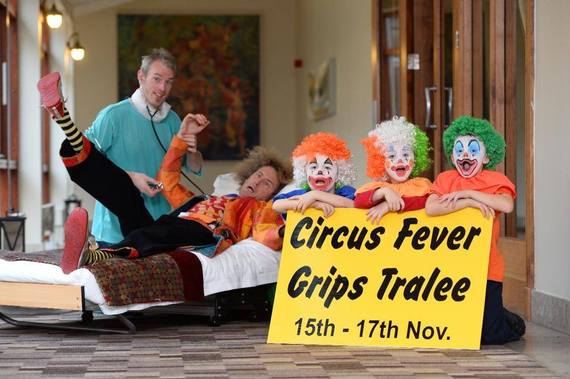 The National Circus Festival of Ireland is a fun-filled weekend packed with shows and workshops and is a unique promotion of Contemporary Circus Acts in Ireland.
Kids will love the Irish Street Arts, Circus and Spectacle 'Brainstorm' which takes place on Friday, 15th November and can even get involved at the Children's Circus Workshop where they will learn how to juggle, spin plates, do the hula hoops and throw the Diablo.
At the heart of the festival is Circus Siamsa which takes place on Saturday, 16th where your kiddies will delight in the magic acts and street performers from Spain, Italy, Belgium, Sweden, Australia, the UK and Ireland. The show takes place at 2:00pm and again at 5:00pm at the Siamsa Tire National Folk Theatre.
For the three days, Tralee will be a hive of circus activity with clowns, jugglers, acrobats, puppeteers, magicians and street performers that the whole family will want to get involved in.
Location: Various locations around Tralee
When: 15th – 17th November 2013