About: At the National Sea Life Centre Bray, you will experience a journey through the deep blue sea with over 30 species living at this fantastic aquarium. There are also a number of displays that bring this fishy world to life, including Rivers of the World, Nemo's Kingdom and the breathtaking Tropical Shark Lagoon. Prepare to get a little wet though! There is a wonderful Touch Pool where children (and adults of course) can handle the sea creatures, including starfish. Rockpool experts will show you what to do and will also tell you all about how these creatures survive and what they eat.
Visit the Black Tip Reef Sharks which are relatively small sharks but are one of the only sharks that can jump fully of water. The National Sea Life Centre is also home to the Big Bellied and Common Seahorses, which is one of the most amazing and unique creatures of the sea. Stingrays can also be found here. These animals are closely related to sharks and have flat, disk-shaped bodies. They protect themselves by burying themselves in the sand and stinging those who touch them. There are also 45 Red-bellied Piranhas living at The National Sea Life Centre and are a huge attraction for visitors with their severely sharp teeth.
Location: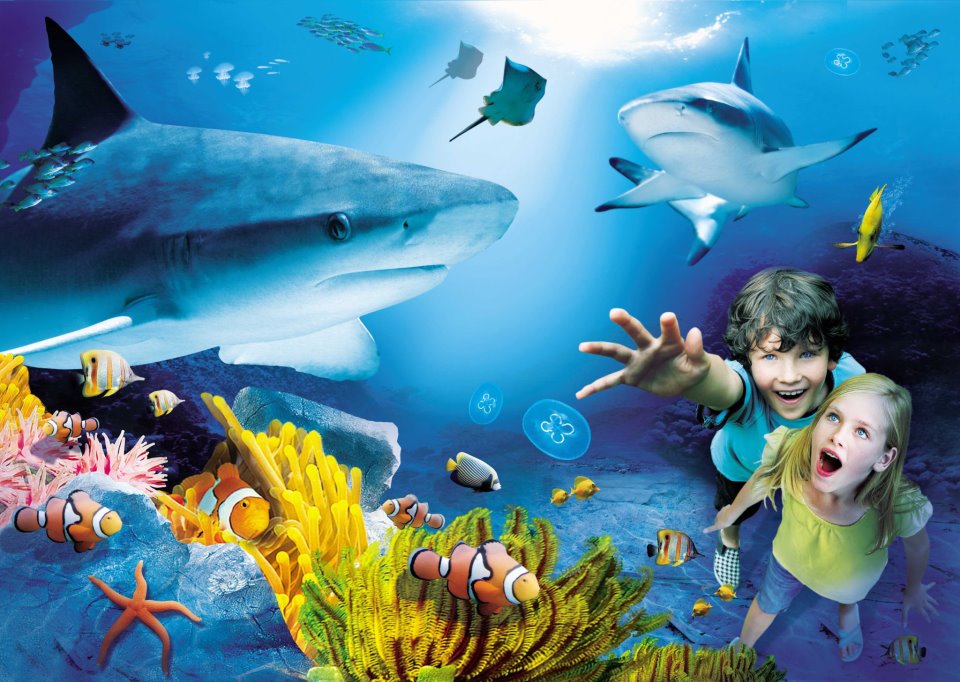 Seafront,
Strand Road,
Bray,
Co. Wicklow
Opening Hours:
Monday – Friday: 10am - 6pm (last admissions 5pm)
Saturday, Sunday and School holidays: 10am - 6pm (last admissions 5pm)
Prices:
Tickets from €8 per adult and €6 per child. Save money by booking online.
Website:
This summer, Danone Actimel are giving away '2 for 1' activity passes to this and lots of other wonderful venues across Ireland. For more information on this promotion,
click here
.