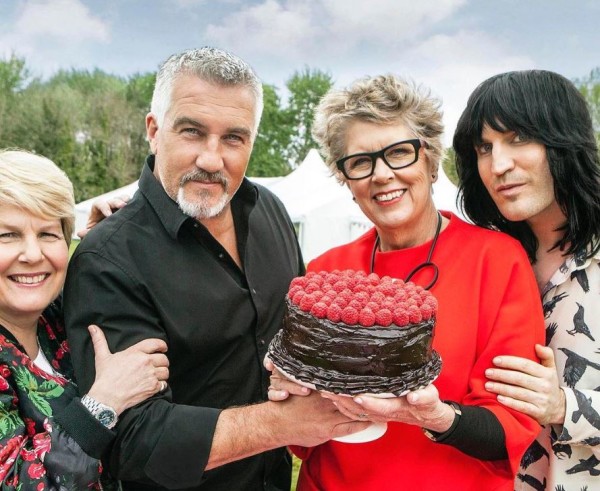 The new series of The Great British Bake Off kicks off next week, and while we're still not over the fact that Mary Berry is no longer part of it, we're pretty excited about this year's series.
That's because they're bringing in a new addition to the show, one which, we're sure, plenty of people will be living for: vegan week.
Explaining the reason for it, judge Paul Hollywood said that they wanted something a little different for the new series, and considering the huge growth in veganism in recent times, vegan week was just a natural fit.
"We wanted something different and something to represent what was happening in this country. Veganism was something that seems to be growing, and we wanted to represent it on the Bake Off this year, and that's why it's in," the baker said at a press event.
Neither Paul nor fellow judge Prue Leith are vegans, and have said that the vegan bakes were judged just as they would "something conventional".
"You can't judge it and say, 'It's okay for a vegan'. It has to be good. Period. And that's how we judged it - we were surprised."
The judges encouraged vegans or anyone thinking of becoming a vegan to watch the show, insisting that it is a week not to be missed.
"If you're a vegan, or you're thinking about it, and just worried about how it's going to change your life, watch it and see."
The Great British Bake Off returns to Channel 4 on Tuesday, 28th August at 8pm.