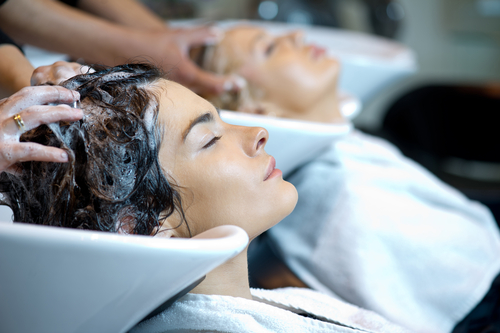 Adele claims to only wash her hair with water and Jessica Simpsons admits she only washes her hair three or four times a month, but is skipping the shampoo really that good?
Your hair will look healthier
The less you spend touching your hair the less it will break which is obviously only going to be a good thing.
Shampoo can remove hair oils
Shampooing too often can strip your hair of its natural oil leaving it dry and coarse so obviously the less you wash it the better your hair will look.
Is it the same for all hair?
Everyone has different hair; curly, thick hair doesn't need to be washed as often but poker straight hair can get greasy fairly quickly. If you have a fringe you will notice it gets greasy pretty easily but you can wash it on its own.
Your colour lasts longer
Washing your hair can cause your colour to fade so obviously the less you shampoo it the longer your colour will last.
What to do about greasy hair
If you do decide to do stop or even cut back on your shampooing you will greatly benefit from a stock of dry shampoo.